Our Story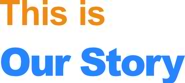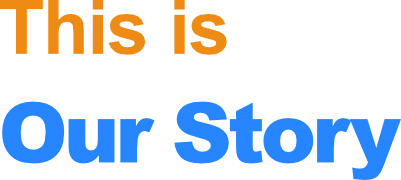 Our story began in March 2017. A then Deputy Chief Operating Officer (DCOO), Emma Challans (founder and chair of Proud2bOps), first reached out to find an operational network to be part of. Through this search, she met 15 fellow DCOO's.  After establishing no network for DCOO level leaders existed and following the enquiries and interest she had ignited, she took it upon herself to start an operational movement, later to be called Proud2bOps - a name chosen by its members.
At the first session, 15 Deputy Chief Operating Officers' from across the country came together.  The session was purposely designed to capture the network shared purpose, aims and the values and behaviours that we would aspire to and hold dearly.  This session was supported by an independent Organisational Development Practitioner.
The session provided a safe space to be curious, share personal needs, professional experiences and ideas to develop as a network.  Very early we identified:
Need for change:
Operational management was not seen as a profession.
No operational network existed to engage and influence.
Colleagues felt undervalued and underdeveloped.
Safe place to share personal challenges, to learn and to develop self.
To break the loneliness.
To share the ridiculousness.
Added value:
To raise the profile of operational roles.
To provide a platform for operational managers and leaders to have a voice.
To be recognised as a credible professional group and invited to contribute to national policy/direction.
To influence local, regional and national developments as a co-developer.
To improve recruitment to operational positions and to develop operational leaders.
Proud2bOps is a community of peer leaders, committed to learning, exchanging ideas, and to be challenged in thinking and delivery while fostering a safe haven of trust, respect and confidentiality. The network has organically grown and today is recognised as the 'go to' network for senior operational leaders across health and care providers.  As such Proud2bOps has gained national recognition and credibility in its approach and purpose. 
Through credibility, added value and trust, Proud2bOps has grown from 20 members to now well over 800. In our most recent independent survey, 100% of respondents would recommend Proud2bOps. This is one member sharing the impact that Proud2bOps has had on them personally, on their organisation and on their patient care.  
"I have brought back ideas into my workplace, for example, insourcing to reduce patient demands, negotiating obstacles involving IT and project implementation.  Proud2bOps has helped my personal and leadership development, it has helped me to secure a Director of Ops role from Head of Ops and has supported my system leadership on two projects. It has had such a positive impact." - Proud2bOps Member 2019
In 2021, Proud2bOps and their host, Sherwood Forest Hospitals NHS Foundation Trust, celebrated after being awarded the coveted "Workforce Innovation Award" at the Health Service Journal Partnership Awards. The HSJ Partnership Awards shine a light on the crucial contributions to healthcare innovation and partnerships between suppliers and the NHS. This award is a remarkable achievement highlights what we have achieved together over the past three years together.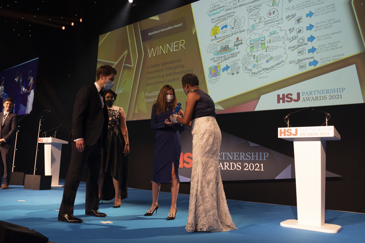 Today we welcome new members on a weekly basis, and we are really looking forward to what is on the horizon for the operational profession.  We are proud to be operational leaders and professionals - we are Proud2bOps.