Car Parking
Sherwood Forest Hospitals are proud to boast some of the best hospital car parking facilities nationwide. Charging for car parking is a necessary measure to ensure that the cost of providing and maintaining these facilities does not impact on our ability to deliver top quality patient care by diverting resources into subsidising car parking.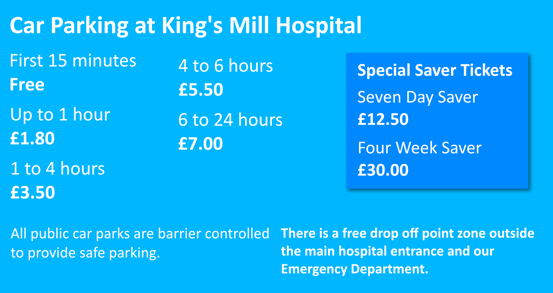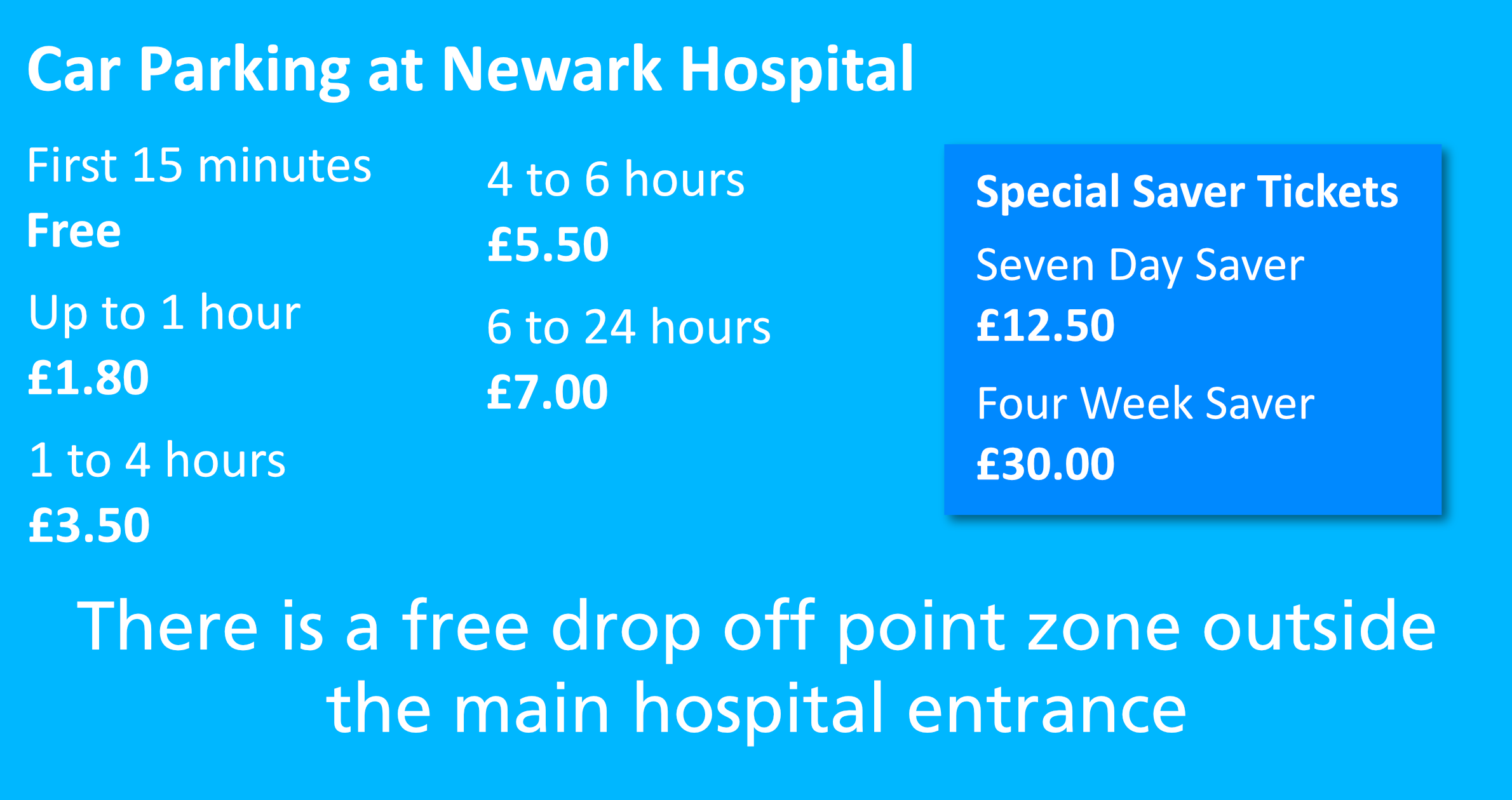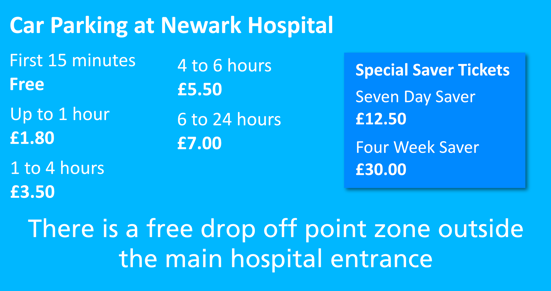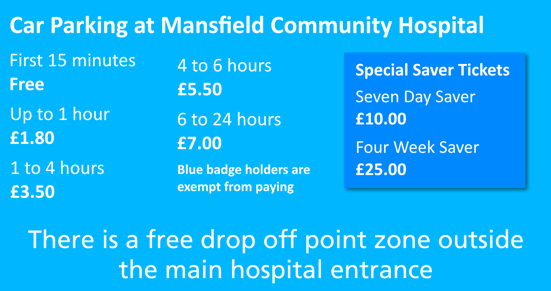 Help With Parking Costs
Patients who are on low income needing NHS treatment, who have been referred to the hospital by a doctor, consultant or dentist may be able to recover the costs of car parking through the Healthcare Travel Costs Scheme. To claim a cash refund you should take proof of qualifying benefit, appointment letter and car parking ticket to the General Office at the hospital. Full details of the scheme can be obtained from the General Office or the Department of Health web site www.dh.gov.uk
NO LIABILITY CAN BE TAKEN FOR DAMAGE OR THEFT FROM ANY OF THE ABOVE CAR PARKS.