Apply To Be A Volunteer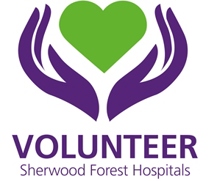 Contact the Community Involvement Team
After you have decided which site you would like to volunteer at please contact the Community Involvement Team at either King's Mill or Newark.
King's Mill Hospital - 01623 676011
Newark Hospital - 01636 685692
or Email sfh-tr.voluntary.services@nhs.net
Application Form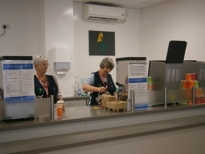 The Community Involvement Team will send you an application form to complete and return. You will be contacted to discuss your application and may be asked to meet a Volunteer Coordinator.
Induction
The final step would be to attend a volunteer induction. All volunteers must attend an induction before they can start work. You will be joined by other new volunteers and the session will last approximately two hours.  At the induction you will hear more about the role and responsibilities of a volunteer, including infection prevention and control and fire and security procedures.
First day
A member of the Community Involvement Team will inform you of your first day and will meet you on arrival to introduce you to your colleagues.