Frequently Asked Questions - Volunteering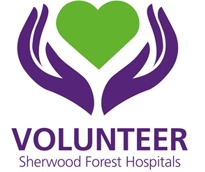 Q. I want to volunteer what do I do next?
A. Contact your chosen hospital via telephone or email and a member of the team will be delighted to assist you further with your application.
Q. Can I be reimbursed to cover my expenses while volunteering?
A. You can be reimbursed for your bus fares and travel expenses up to a 10 mile radius.  You will be given a free car parking pass for your site. 
 Q. Is there an age range for volunteering?
A. You must be at least 18 years of age to work in any of our patient areas and 16 years of age for areas such as the cafe and way finding.  There is no upper age limit.
Q. How much time do I need to give for volunteering?
A. You will need to volunteer for a minimum of three hours per week.  We expect applicants to commit to at least six months.
Q. Can I choose where I want to volunteer?
A. We offer a wide variety of placements across the trust. During your informal chat you will be asked where you would like to volunteer and what you are hoping to gain from your placement. This will help us to find the most suitable placement for you. If there is a particular area you have in mind we will do our best to accommodate you request
Q. Will I have to attend an interview?
A. You will be invited to attend an interview with a member of the Community Involvement department.  The interview will involve discussions on why you want to volunteer and the skills you have.  This process helps us to find you a suitable placement within our hospitals.  This is also an opportunity for you to discuss any concerns or requirements.
Q. What if I don't like the volunteer placement?
A. You can contact the Community Involvement department if you have any requests or questions. We value and appreciate the time you are willing to volunteer, so we will always try to help resolve any issues you may have.
Q. If I am out of work and receiving benefits can I still volunteer?
A. You can volunteer and it will not affect any benefits you are receiving.
Q. Can I leave it I don't like it?
A. Yes you can leave at any stage if we are unable to resolve any problems or if your personal circumstances change.
Q. Will I need references? 
A. To volunteer you will need two references and a Disclosure & Barring check which will be carried out by the Community Involvement department.