Volunteer Rewards and Recognition

Long Service Awards 2022
Volunteers are  being recognised for their service to volunteering at the Trust.
Badges and certificates are given out to volunteers who have completed 5,10,15,20,25.30 and 35 years.
Congratulations to those volunteer who have received their awards from April 2022.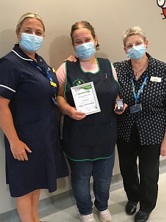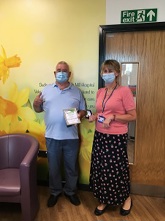 King's Mill Hospital
35 Years                  
Linda Swann
25 Years
Margaret Langrick
Trevor White
15 Years
Malcolm Coupe
Jessica Harrison
Walter Hunt
Margaret Osbourne
10 Years
Marlene Hinks
Alan Moor
Freda Jones
Susan Smith
5 Years
Ray Allen
Patricia Hull
Ann Lucas
Jeff Moxon
Ruth Smith
David Berry
Susan Carlill
Glenys Flint
Margaret Keightley
Rachael Peat
Margaret Pritchard
Newark Hospital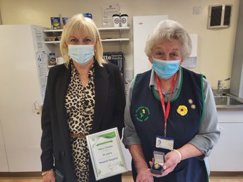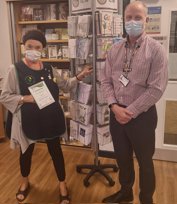 35 Years        
Mary Heeley
15 Years
Chris Light
Jean Whitaker
10 Years
Bibi Hughes
5 Years
Janice Coulson
Ann Curt
Val Hearn
Annie McAdams
Barbara Smith
National Volunteers Week 2022
Volunteers across the Trust were recognised and thanked for the contribution they give to our hospital.