Our Vision and Values


Our vision "healthier communities and outstanding care for all" is underpinned by five strategic objectives. Each objective has three commitments of what we will deliver over the next five years and our values run throughout our strategy. The listening events which supported the formation of our strategy confirmed our values are well understood. We have completed work with colleagues to better explain how the values translate to care for colleagues as well as caring for patients.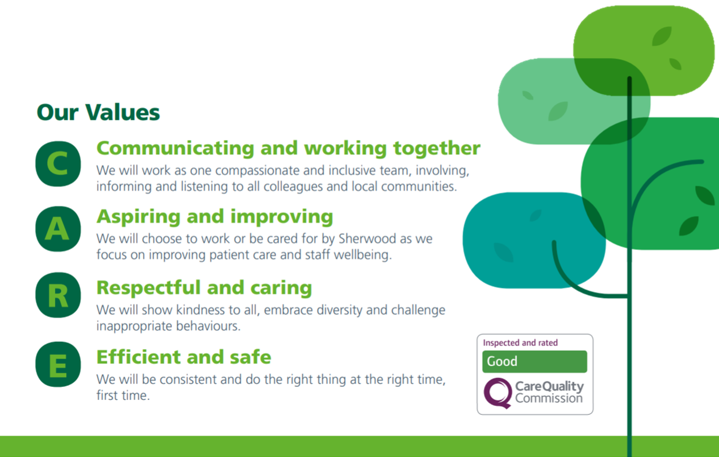 Click the image above to view our full CARE values information sheet. 
Our strategy is based on the foundations of partnership working and a culture that is in line with our stated values and behaviours.
Our staff engagement results are pleasing and show three consecutive years of improvement. Colleagues voted Sherwood as the best Trust to work in the Midlands (2018, 2019 and 2020 staff survey). We know that engaged, well supported staff deliver safe care and this is evidenced in our results.
We continue to provide safe, personalised care to our patients and many quality indicators continue to improve and we work closely with our partners in health and social care.