Chief Nurse Awards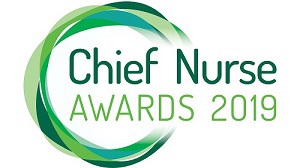 Nominations for our Chief Nurse Awards 2019 will open on 8 April 2019.
The Chief Nurse Awards are back for 2019, giving us the opportunity to celebrate our amazing nurses, midwives, allied health professionals, health care support workers, housekeepers and students who have gone the extra mile.
Have you or a relative been treated by someone who always put you first and provided exceptional car? Nominate them for an award in this year's Chief Nurse Awards.
The awards are based on the Trust's CARE values and nominations can be made by patients, members of the public and staff in any of the following categories:
Communicating and working together

Aspiring and improving

Respectful and caring

Efficient and safe

Support Worker of the Year Award

Student of the Year Award 

Outstanding Educational Achievement of the Year Award

Outstanding Leadership Award
In addition, there will be a special award chosen and presented by Chief Nurse, Suzanne Banks – the Chief Nurse Award.
You can nominate someone here. Nominations close at 12pm on Friday 10 May.