Nottinghamshire Healthcare NHS Foundation Trust (NHCFT), including Retford Hospital, Bassetlaw Hospice and Lings Bar Hospital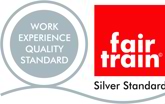 NHCFT is positive about integrated healthcare joining mental and physical healthcare services. We work across Nottinghamshire and neighbouring counties, operating from over 100 sites having a turnover in excess of 444 million pounds.
Services provided by the Trust include:
Forensic services including High Secure from Rampton Hospital, Retford & medium secure from Arnold Lodge, Leicester & Wathwood Hospital, Rotherham
Substance misuse services
Mental Health Services for Older People
Children & Adolescent Mental Health Services
Intellectual & Development Disability Services
Integrated Offender Health
Community Health services
Palliative Care from John Eastwood & Bassetlaw Hospice
We see about 190,000 people every year. Our 9,000 staff carries out a wide range of roles, working together to provide integrated and coordinated care and support to those using our services.  Our mission is to promote physical/mental health well-being and recovery at every opportunity, ensuring people receive person centred co-ordinated care. We will continue to raise awareness and engage with people in our communities to help change attitudes and behaviours and reduce the stigma faced by people who experience mental health ill-health.
Various placements are available throughout the year. Please use the Nottinghamshire Healthcare directory below to browse through the placements available and complete and return the application form (the return address can be found at the bottom of the form).  Unfortunately, due to a restricted number of available work experience placements, Nottinghamshire Healthcare NHS Foundation Trust can only provide placements for Nottinghamshire residents.
Lings Bar Hospital
Placements at Lings Bar Hospital are ward based and are for one week in duration, and you must be a minimum of 16 years old to undertake the placement. Applications are only accepted from three local schools: The Becket School, Rushcliffe School and West Bridgford School. Applications from other schools will not be considered.