Looking after your wellbeing during Covid-19
If you are in acute distress and require immediate mental health support there is a dedicated self-referral staff helpline that has been provided by Nottinghamshire Healthcare.
☎ 0115 9555471 (9am to 5pm)
📧 StaffSupportService@nottshc.nhs.uk
24/7 helpline (crisis only) - 0300 303 0165
Welcome
to our 'looking after your wellbeing during Covid-19' page for #TeamSFH colleagues. Below you will find a variety of helpful guides and tools to support you, your team and your family's wellbeing during this difficult time. Don't forget, you can also visit our #SFHDen in the Faith Centre at King's Mill Hospital or at Newark Hospital for Health and Wellbeing support too. 
Need to speak to somebody now?
If you are in need of urgent support and wish to speak to somebody about your wellbeing and/or mental health, please see the below information. 
If you are experiencing problems at home or work including; anxiety, bereavement, stress, depression, trauma, relationships, finances, family difficulties - contact VIVUP who can offer confidential advice and support which includes;
Independent and confidential counselling.
Telephone access to qualified professionals, 24/7, 365 days a year.
Online Cognitive Behavioural Therapy (CBT) programme and a range of workbooks.
Please call: 03303 800658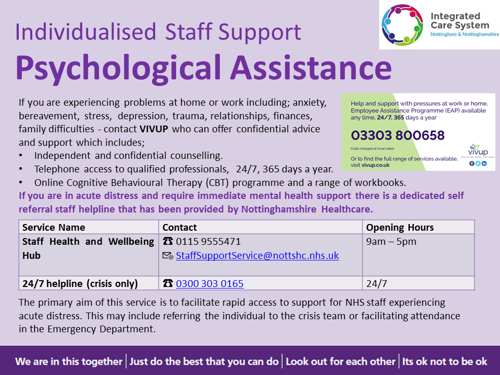 In February 2021, we wrote to every colleague at Sherwood highlighting our wellbeing offer and support available. To download this guide, please
click here.
Below are our interactive support documents (Level 1 to 4) which are filled with interesting links. Just click on the link below the image you wish to access.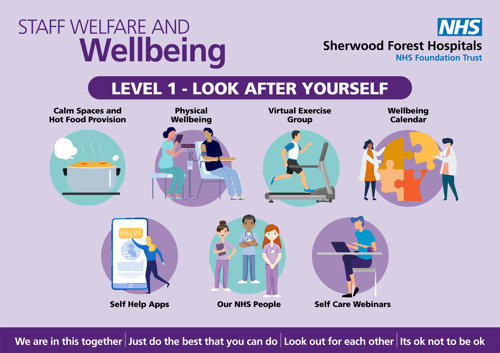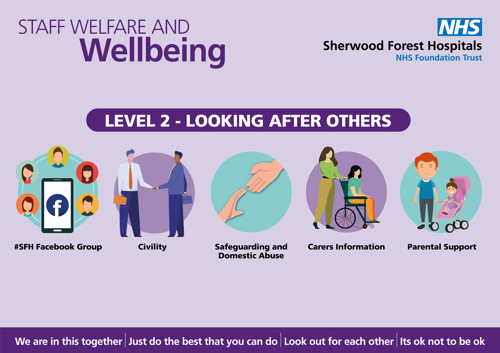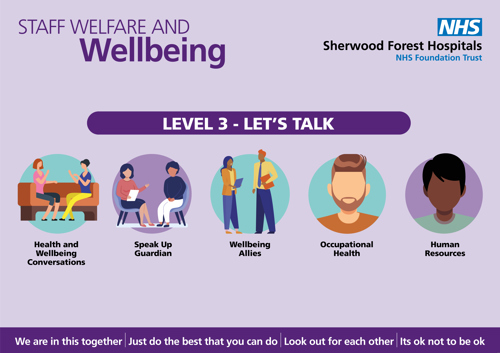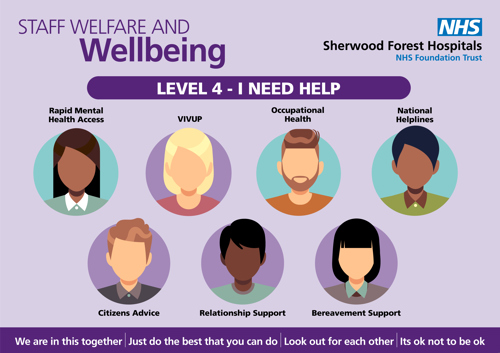 Reconnecting toolkit
We have also created a range of Reconnecting toolkits and supporting resources suitable for our colleagues. Please click the links below to view the resources.
Self Care and Well-being calendar