Locations/Opening Times


Back
My-Sexual-Health provides free and confidential sexually transmitted infection (STI) screening and treatment, information and advice as well as a wide range of contraception methods at clinics across mid-Nottinghamshire.
(Please note that My-Sexual-Health only runs its sexual health service at these locations at the stated times.  Should you attend these locations outside the times stated, then we will NOT be running a sexual health service)

Until further notice there will no longer be any walk-in provision available at any of the My-Sexual-Health sites.  We will be asking that ALL attenders book an appointment with our service to enable appropriate triage in view of the Coronavirus situation.
Please telephone 01623672260 for clinic times, information and to arrange an appointment for our service.
This line is open:
Mon:  9.00am - 7.00pm
Tues:  9.00am - 4.30pm
Wed:  9.00am - 12.15pm
Thur:  9.00am - 7.00pm
Fri:  9.00am - 12.30pm
My-Sexual-Health clinics are located at:
Ashfield Health Clinic
Ashfield Health Village,
Portland Street,
Kirkby in Ashfield,
NG17 7AE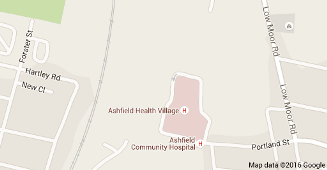 Fri: 9.00am - 11.55am
All appointments only
Bull Farm Primary Care Centre
Bull Farm Primary Care Centre,
Concorde Way,
Millennium Business Park,
Mansfield
NG19 7JZ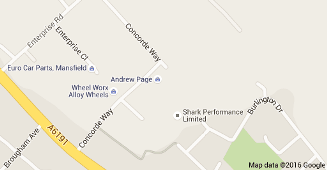 Mon:  12.30pm - 2.35pm
Mon:  1.00pm - 3.55pm
Mon:  4.50pm - 7.00pm
All appointments only

Mansfield Community Hospital
Mansfield Community Hospital,
Stockwell Gate,
Mansfield,
NG18 5QJ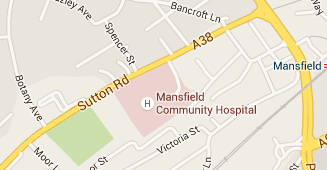 Mon:  2.00pm - 4.00pm
Mon:  5.00pm - 7.05pm
All appointments only
Mansfield Woodhouse

 

Health Centre

(currently closed)
Mansfield Woodhouse Health Centre,
Church Street,
Mansfield Woodhouse,
NG19 8BL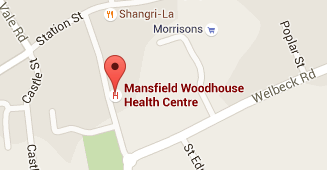 Newark Hospital
Eastwood Centre,
Newark Hospital,
Bowbridge Road,
Newark,
NG24 4DE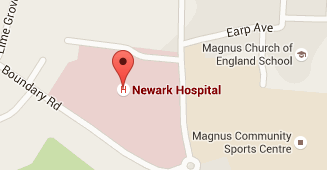 Mon:  2.00pm - 7.00pm
Thur:  9.00am - 12.30pm
Thur:  2.00pm - 5.00pm
All appointments only
Oak Tree Lane Health Centre
Oak Tree Lane Health Centre,
Jubilee Way South,
Mansfield,
NG18 3SF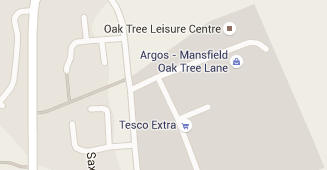 Tues: 3.00pm - 4.30pm
Tues:  4.50pm - 6.20pm  
All appointments only
Oates Hill Health Centre
Oates Hill Health Centre, 
2 Forest Street,
Sutton in Ashfield,
NG17 1BE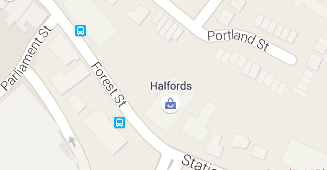 Mon:  9.00am - 11.30am
All appointments only
Ollerton Health Centre

(currently closed)
Ollerton Health Centre,
Church Circle,
Ollerton, 
NG22 9SZ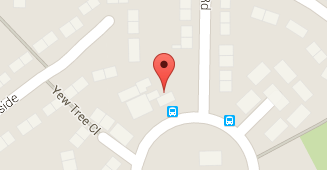 Warsop Primary Care Centre
Warsop Primary Care Centre,
Church Street,
Warsop,
NG20 0BP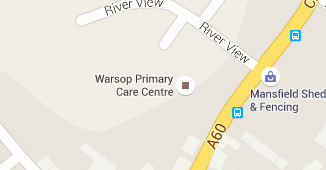 Tues:  3.30pm - 6.00pm 
All appointments only
King's Mill Hospital
The Hub, 
Kings Mill Hospital,
Level 5, Tower 3 (Pink),
Mansfield Road,
Sutton in Ashfield,
NG17 4JL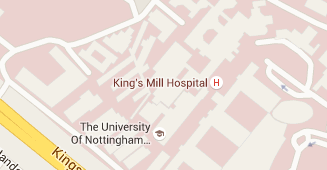 Mon:  9.00am - 11.55am
Mon:  2.00pm - 4.05pm
Mon:  4.30pm - 7.00pm
Tues:  9.00am - 11.55am
Tues:  1.30pm - 4.00pm
Wed:  9.00am - 11.55am
Thur:  9.00am - 11.55am
Thur:  2.00pm - 4.05pm
Thur:  4.30pm - 7.00pm
Fri:  9.00am - 11.55pm
All appointments only