SFH to celebrate International Midwives Day
Posted Wednesday, July 18, 2018 10:06 AM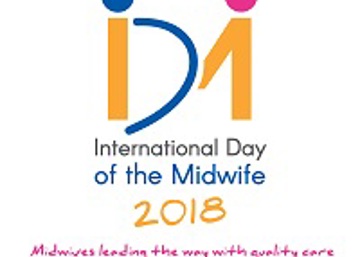 Sherwood Forest Hospitals will be celebrating the International Day of the Midwife on Friday 4 May 2018, which aims to recognise the amazing work of midwives across the globe.
To help celebrate there will be a stand in the main entrance of King's Mill Hospital, just by the Women and Children's entrance from 10am – 4pm with cakes, quizzes and activities helping to raise awareness of the role of midwives and health in pregnancy.
The stand will also have a 'Call The Midwife' 1950's theme, helping to celebrate NHS70 and the history of midwives.
Please come and visit the stand and say hello to our amazing midwives, who will also be raising funds for the Fremo Medical and Birth Centre, based in Nairobi. The centre is close to Lead Midwife for Inductions, Sally Goodwin's heart after she visited the birth centre in 2015 as part of a project to offer teaching sessions to local women who work at the centre.
The centre is in Kawangware, where the majority of residents live on less than $1 a day without access to public health services, piped water or sewage systems. Sally said: "We thought it would be fitting to raise funds for Fremo, as it is the International Day of the Midwife, so it seems fitting to help people across the globe. I'd encourage anyone to come and see us at the stand to learn more about our services and what we can offer."
Look out for updates on social media using #IDM2018. More about the International Day of the Midwife can be found here.