Sherwood Forest Hospitals launches Chief Nurse Awards 2018
Posted Wednesday, July 18, 2018 9:39 AM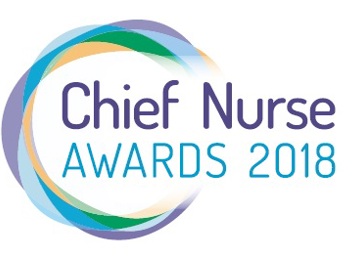 Patients, families and hospital staff are being given the opportunity to nominate that special someone who has gone above and beyond for them and shown commitment to providing compassionate and outstanding care.
The awards are based on the Trust's CARE values and nominations can be made in the following categories:
Communicating and working together

Aspiring and improving

Respectful and caring

Efficient and safe

Support Worker of the Year Award (health care assistant, midwife assistant or assistant therapist)

Student of the Year Award (student nurse, student midwife, therapy student or nurse associate)

NHS70 Lifetime Achievement Award
In addition, there will be a special award chosen and presented by the Trust's Chief Nurse, Suzanne Banks – the Chief Nurse Award for outstanding contribution to leadership.
Suzanne said: "Our nurses, midwives, allied health professionals, support workers and students work really hard day in, day out and I am proud to be part of this amazing team. I cannot wait to celebrate the achievements that we have made over the last year and share those key successes that we have had. It's a great opportunity and also time to reflect and highlight the good work that is being done by our staff across the Trust.
"As a Trust we are immensely proud of the hard work and dedication shown by our staff and want to take this opportunity to shine a spotlight on how dedicated our teams are to delivering outstanding care for our patients and communities.
"Last year we had more than 200 nominations and we hope to receive even more this year."
Last year's winner of the Chief Nurse Award category, Patient Safety Nurse Advisor, Sarah Addlesee, said: "It was really such an honour to be nominated, and I was absolutely shocked and delighted to be named the winner. I know what a fantastic job all those nominated do every day for their patients and it's great that we can all be recognised at times like this."
Nominations can be made via an online form on the Sherwood Forest Hospitals website, or posted to Chief Nurse Awards, Communications Team, Sherwood Forest Hospitals NHS Foundation Trust, Trust HQ, King's Mill Hospital, Sutton in Ashfield, Nottinghamshire, NG17 4JL. Please provide your name, telephone number, your nomination and reason for nominating in no more than 300 words.