Home >
News >
2018 >
August >
A polished performance in Sherwood Forest Hospitals in latest patient assessments
A polished performance in Sherwood Forest Hospitals in latest patient assessments
Posted Thursday, August 23, 2018 9:40 AM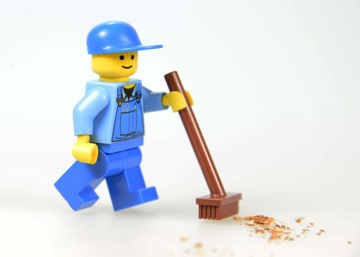 Patients at Sherwood Forest Hospitals are benefitting from cleaner hospitals, better food and are afforded better standards of dignity according to the latest PLACE (Patient-led Assessments of the Care Environment) assessment.
The Trust's overall cleanliness rating is 99.52% - above the national average of 98.5%, and above the Midlands and East average rating of 98.4%.   
The figures, published by NHS Digital, also rated the Trust above the national average for its food (92.46%), the condition of its buildings (96.16%) and how the environment allows patients to be treated with privacy, dignity and wellbeing (85.03%). 
Assessments were carried out by patient groups, including Healthwatch, members of the Trust and members of the Board of Governors, focusing on all three sites at the Trust (King's Mill Hospital, Newark Hospital and Mansfield Community Hospital) rating them for:
Cleanliness
Food
Privacy, dignity and wellbeing
Condition, appearance and maintenance
Dementia
Sherwood Forest Hospitals Director of Strategic Planning, Peter Wozencroft, said: "We are proud of the estate that we have right across Sherwood Forest Hospitals and believe that in general we have facilities that patients want to be treated in and staff want to work in.
"We work very hard on making sure our facilities are as good as they can be, which is why it is pleasing to see results like these which demonstrate that we are on the right track. I'd like to thank everyone that contributes to this throughout the year.
"The audit is also useful in suggesting some areas in which we can improve. Specifically, the environment that we provide to deliver care to people with dementia and disabilities is rated slightly below the national average. We have a plan of action to adapt our facilities in order to better serve the needs of these important groups of our patients.
"For example we have introduced a dedicated room in our Emergency Department for people with dementia needs who may find the a busy ED department overwhelming, while our fundraising for improved dementia friendly facilities at Newark Hospital is now in excess of £85,000."
Other plans to improve the experience for people living with dementia include getting additional dementia friendly signage across all sites and sourcing dementia friendly clocks.
The Trust's rating for Dementia Services was 75.70% which is below the national average of 78.90%, and the Trust was also slightly below the national average for disability services at 83.75% against 84.2%.
The PLACE assessments were introduced in April 2013 and replaced the Patient Environment Action Team (PEAT) inspections. The assessments apply to hospitals, hospices and day treatment centres providing NHS-funded care. They focus on the environment, rather than clinical care.
The full report and detail can be viewed on the NHS Digital website.