Staff Excellence Award Nominations now open!
Posted Friday, August 3, 2018 9:56 AM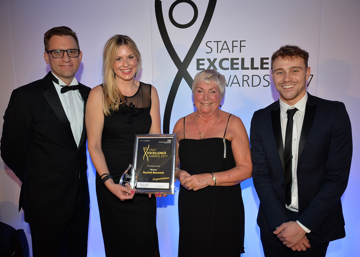 Closing date: Friday 14 September 2018
Sherwood Forest Hospitals' Staff Excellence Awards celebrate individual members of staff, teams and volunteers who go above and beyond the call of duty and who have had a positive impact on our services, patients, visitors and colleagues.
The People's Award category gives you the opportunity to say thank you and recognise a member of our staff or a team who has gone the extra mile to provide outstanding care to you or a family member. If you've personally received excellent care from a member of our team, or a loved one has, we want to hear from you. Whether the person you nominate is shortlisted or not, our Chief Executive will personally write to everyone who is nominated to let them know and to thank them for their hard work.
Nominations are open until Friday 14 September 2018 and the winners will be announced at an event on the evening of Friday 9 November 2018.