Home >
News >
2018 >
November >
Sherwood Forest Hospitals appoints Manjeet Gill as Non-Executive Director
Sherwood Forest Hospitals appoints Manjeet Gill as Non-Executive Director
Posted Thursday, November 1, 2018 11:04 AM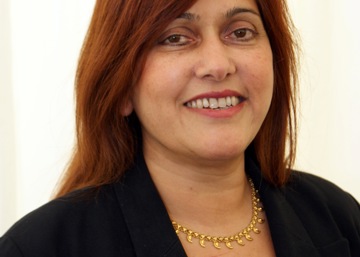 Sherwood Forest Hospitals is delighted to announce the appointment of Manjeet Gill as our new non-clinical Non-Executive Director.
Manjeet who officially began in the role of Non-Executive Director (NED) from 1 November 2018 brings a wealth of experience from senior positions within the NHS and Local Authority.
The appointment of Manjeet as NED now means that the Trust has a fully substantive Board of Directors and Executive team.
Sherwood Forest Hospitals Chair, John MacDonald said:
"We are really pleased to have been able to appoint Manjeet, I am sure she will have a great deal to offer the Trust, especially in regards to her experience in leading organisational strategy, partnership working and engagement. I am also delighted that we now have a full complement of non-executive directors to help continue to drive the Trust forward."