Services planned to remember those we have lost
Posted Tuesday, October 16, 2018 2:05 PM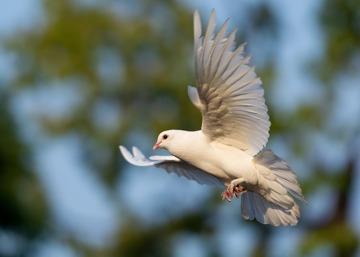 Families and friends of those we have lost over the last year at Sherwood Forest Hospitals are being invited to attend a series of special memorial services to remember their friends and loved ones.

King's Mill Hospital's Faith Centre will be hosting the special services on 1, 8, 15 and 22 of November at 7pm. There will be a service held at Newark Hospital on 26 November at Christ Church at 7pm and there will be a service for Mansfield Community Hospital on 19 November at 7pm.

The services are for all faiths, but will be led by the Sherwood Forest Hospital Chaplains and will include poems, the lighting of memorial candles, hymns and prayer.
The services will include the opportunity for families to place a bauble for their loved one on an SFH Christmas tree. The trees will be placed on each floor of King's Mill Hospital and in the entrances of Mansfield Community Hospital and Newark Hospital and have been provided by the Mansfield and Sutton League of Friends.

Lead Chaplain for the Trust Edith Dawson said: "The services are being held to celebrate the lives and remember those who we have lost at the Trust over the last year and remind families that we are still thinking about them. We always support families after they have lost someone, but we want to remind people that even after some time has passed, they are still in our thoughts and prayers."
If you would like to attend a service please contact chaplaincy by emailing: sfh-tr.chaplaincy@nhs.net or call: 01623 622 515 ext: 3047.