Home >
News >
2018 >
Sherwood Forest Hospitals appoints Barbara Brady as new Non- Executive Director
Sherwood Forest Hospitals appoints Barbara Brady as new Non- Executive Director
Posted Friday, September 28, 2018 10:56 AM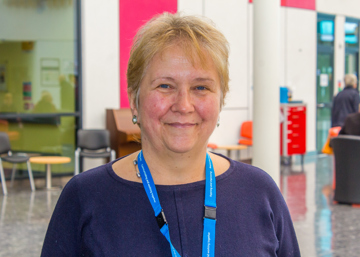 Sherwood Forest Hospitals is delighted to announce the appointment of Barbara Brady as our new clinical Non-Executive Director.
Barbara is a registered general nurse and a specialist in Public Health, who was Director of Public Health for Nottinghamshire until March 2018.

John MacDonald, Sherwood Forest Hospitals Chair, said: "We are very pleased to welcome Barbara whose specialist knowledge, experience and passion will support us on our journey towards becoming outstanding. She has a wealth of knowledge in preventative health and she clearly demonstrates the values we hold dear at Sherwood Forest Hospitals."
Barbara lives in Newark and is thrilled to be joining the Trust, she said: "I am delighted and honored to have been appointed to the Board. I am committed to patients and the delivery of outstanding care."​
Barbara, who starts immediately, will combine her Non-Executive position on the Board with occasional consultancy work for the Local Government Association, which supports the Care and Health Improvement programme with local authorities and partners across England.