Home >
News >
2020 >
Sherwood Forest Hospitals Chair pays tribute to Chair of Ashfield District Council
Sherwood Forest Hospitals Chair pays tribute to Chair of Ashfield District Council
Posted Tuesday, April 7, 2020 1:13 PM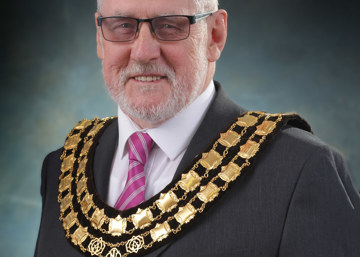 Chair of Sherwood Forest Hospitals, John MacDonald has paid tribute to Cllr Anthony Brewer, Chair of Ashfield District Council, following Cllr Brewer's sad death on Tuesday 7 April 2020.

John MacDonald said: "We were deeply saddened to hear of Councillor Anthony Brewer's death, our thoughts and condolences are with his family, loved ones and friends at this very sad time.

"Anthony was not only a fellow Chairman, but he was an active member of the Sherwood Forest Hospitals community, having been an active volunteer at our Welcome Treatment Centre at King's Mill Hospital for many years. He served refreshments to patients whilst they were receiving their treatment for cancer, a cause which was very close to his heart. He will be remembered by us for his kindness and generosity in this role and will be greatly missed by us all."

Pictured: Chairman of Ashfield District Council, Cllr Anthony Brewer.