Visiting update
From 1 January 2022, we have taken the difficult decision to suspend adult in-patient visiting in order to help protect our vulnerable patients. Please visit here for more information. 
Patient appointments
As we continue to see a rise in our urgent care admissions, a surge in admissions of Covid positive patients, and workforce shortages created by Covid isolation, some appointments for planned care may need to be delayed.
We will continue to prioritise urgent and emergency care and cancer treatments and we will do everything we can to avoid delaying care. If we need to take the difficult decision to delay appointments, we will contact affected patients directly to let them know. 
If you do not hear from us, please attend as requested in your appointment letter.
;
Home >
News >
2021 >
Board of Directors meeting – 2 December 2021
Board of Directors meeting – 2 December 2021
Posted Wednesday, November 24, 2021 1:54 PM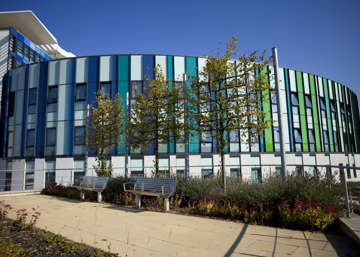 Members of the public and stakeholders are invited to Sherwood Forest Hospitals' Board of Directors meeting which will be taking place virtually on Microsoft Teams on Thursday 2 December starting at 9am.
The Trust holds board meetings each month to discuss quality and safety, finances and plans for the future. Members of the public can join the meeting by using this link - https://bit.ly/sfhboard2dec but they do not need to download Microsoft Teams.
A copy of the agenda and papers will be available on the Trust's papers and meetings section of the Trust's website here - https://www.sfh-tr.nhs.uk/about-us/our-board-of-directors/future-meeting-dates-and-board-meeting-papers/