Home >
News >
2023 >
April >
Longest waits for operations and treatments slashed by national deadline
Longest waits for operations and treatments slashed by national deadline
Posted Thursday, April 27, 2023 3:02 PM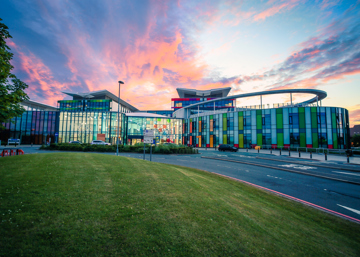 Patients at two local hospitals have seen the longest waiting times for operations and treatments reduced to less than 18 months, as work to drive-down waiting lists across Sherwood Forest Hospitals continues at pace.
The progress means that very few patients at the Trust's King's Mill and Newark hospitals are waiting more than 78 weeks for treatment, as figures released recently by NHS England show that waiting times have continued to be significantly reduced by hardworking NHS staff.
The latest data also shows that at the beginning of the year some patients were still waiting over eighteen months for their elective procedures. The Trust worked hard to reduce its waiting list during January and February 2023 and at the same time supported other hospitals to treat their patients earlier. These efforts have helped Sherwood Forest Hospitals successfully reduce its 18-month waiting lists to almost zero, by the national deadline. By the target date only a small number of these patients remained: those who had either chosen to delay their treatment or where we were helping other hospitals to clear backlogs.
This has been achieved even despite the significant impact of the recent industrial action, which saw the Trust postpone hundreds of less urgent appointments and procedures in order to prioritise emergency care services, to keep patients safe.
Rachel Eddie, Chief Operating Officer at Sherwood Forest Hospitals, said: "We know that there is a patient behind each and every one of these statistics, which is why I would like to thank our patients for their understanding as our hardworking teams continue to do all they can to ensure patients can access the treatment they need and deserve as quickly as possible.
"Our dedicated teams have worked incredibly hard to get people into hospital and treated as soon as possible and I want to pay tribute to them for their continued efforts to reduce the time people have to wait for their procedures – all while they continue to manage ongoing winter pressures, the impact of recent strike action and the long-lasting effects of the pandemic."
In addition to the thousands of patients who undergo planned treatments across the Trust's hospitals each month, 22,772 patients were treated in the Emergency Department at King's Mill Hospital since the beginning of 2023. A further 76,905 patients were also seen in outpatient clinics, while 5,056 people attended the Urgent Treatment Centre at Newark Hospital. Treatments for cancer at the Trust have also increased, with 253 treatments beginning during this same period.
Regular check-ups were conducted with patients waiting the longest for treatment throughout this period to ensure their condition did not deteriorate as dedicated Trust staff worked closely to understand patients' needs, prioritising those in most urgent need.
As the Trust now turns its attention to eliminating the next national target of 65-week waiting lists, these are the ways we are asking people to help:
Help us provide care to people who need it the most by choosing the right service for your health need. If you are feeling unwell, please seek medical help early by speaking to your local pharmacy, GP surgery, or visit NHS111 Online. It's available 24 hours a day, 7 days a week.
If your relative is due to be discharged from hospital and needs to be collected, please do whatever you can to help bring them home as early as possible. You could also help by stocking their fridge, making sure their home is heated and checking in on them.
Always remember to call 999 or go to the emergency department in a genuine, life-threatening emergency.