Remembrance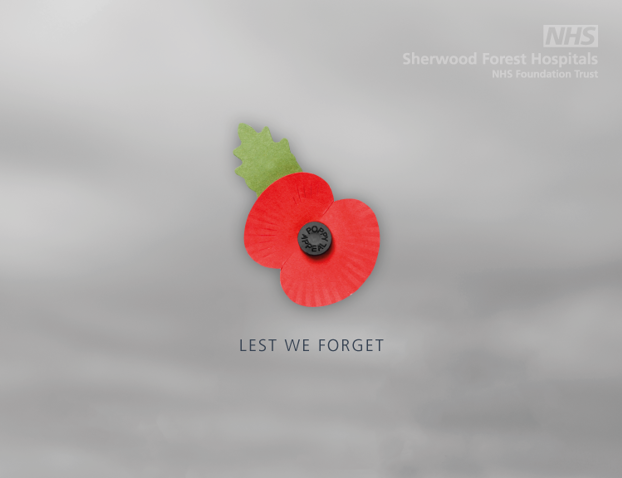 Remembrance honours those who have serve to defend our democratic freedoms and way of life. It unites across faiths, cultures and backgrounds to remember the service and sacrifice of the Armed Forces community from Britain and the Commonwealth.
Here at Sherwood Forest Hospitals, we are very proud to support our Veteran's and active Armed Forces personnel.
Yearly we hold an Armistice Day service and honour the two-minute silence across our estates in respect of the sacrifices of our Armed services.
From veterans of the Falklands War and WW2 to those who continue to play a vital role in service to Britain today, we commemorate military and civilian service through our Remembrance.
To find out more about Remembrance and Armistice Day please visit the Royal British Legion.