Sherwood's Civility Learning and Sharing event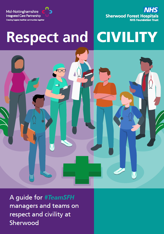 Our virtual ICS Civility Learning and Sharing event took place in September 2021.
We invited all ICS partners and colleagues to our Civility event, where we
explored a range of themes and topics on civility, respect and compassion towards each other, our patients and the effect it has on our work and the care we deliver.
To continue to support colleagues in raising and challenging uncivil behaviours,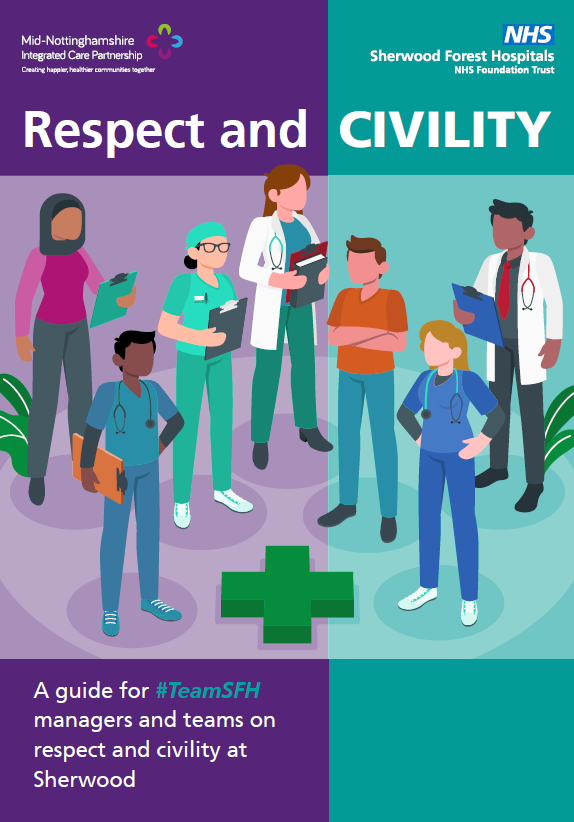 we've created a Civility handbook for teams and individuals to use when challenged with these behaviours. The guide also features support, an in-depth view on what civility is, our CARE values and extra reading. View the handbook here, or click the image opposite. 
Making the NHS the Best Place to Work: Creating Cultures of Civility and Respect
NHS England hosted a session in the learning and sharing event. To view a version of their slides, including tools to implement within your team, please visit here.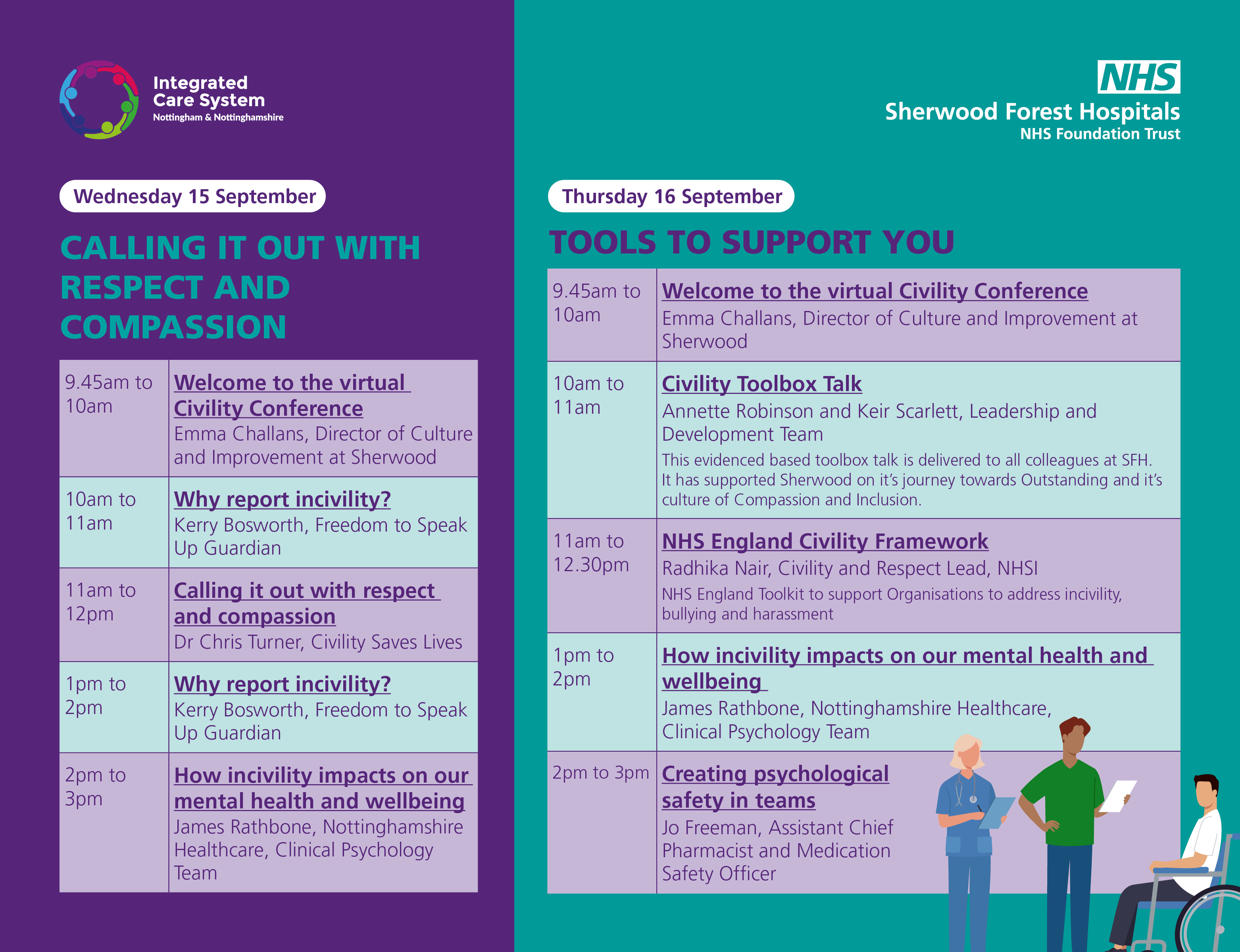 Click the links in the sections below to catch up on our sessions. 
| | |
| --- | --- |
| 10am to 10.15am  | Welcome |
| 10.30am to 11.30am | Civility Toolbox Talk |
| 11.30am to 12.30pm | How incivility impacts on your mental health |
| 1pm to 2pm | Resilience: taking care of ourselves |
| 2pm to 2.30pm | Burnout and incivility |
| 2.30pm to 3pm | Impact of incivility on our cognitive ability |
| | |
| --- | --- |
| 9.45am to 10am | Welcome |
| 10am to 11am | Why report incivility? |
| 11am to 12pm | Calling it our with respect and compassion |
| 1pm to 2pm | Why report incivility? |
| 2pm to 3pm | How incivility impacts on our mental health and wellbeing  |
| 4pm to 4.45pm  | Designing a culture of civility |
| | |
| --- | --- |
| 9.45am to 10am | Welcome |
| 10am to 11am | Civility Toolbox Talk |
| 11am to 12.30pm | NHS England Civility Framework |
| 1pm to 2pm | How incivility impacts on our mental health and wellbeing  |
| 2pm to 3pm | Creating psychological safety in teams  |