Research and Innovation
Did you know that Sherwood Forest Hospitals has an active Research and Innovation department? 
The Research and Innovation Department is based at King's Mill Hospital and has a team of staff supporting studies which are supported by the National Institute of Health Research and a portfolio of other research studies currently taking place across the trust.
Please click on the sub-sections of this page for more information.
Latest News
The Research & Innovation Department are participating in a National Online Survey aimed at our staff, patients and the public to understand their views of how health data should be shared.
Any UK resident over 16 can take part and it takes approx. 20 minutes to complete.
Please click on the following link, click the box to say that you found out about the survey through you hospital, and then select Kings Mill Hospital when prompted.
https://www.climbproject.org.uk/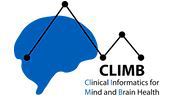 Research Newsletters
Our Twitter Feed
Tweets by SFHresearch