Research and Innovation
Did you know that Sherwood Forest Hospitals has an active Research and Innovation department? 
The Research and Innovation Department is based at King's Mill Hospital and has a team of staff supporting studies which are supported by the National Institute of Health Research and a portfolio of other research studies currently taking place across the trust.
Please click on the sub-sections of this page for more information.
Latest News
Be a Research Champion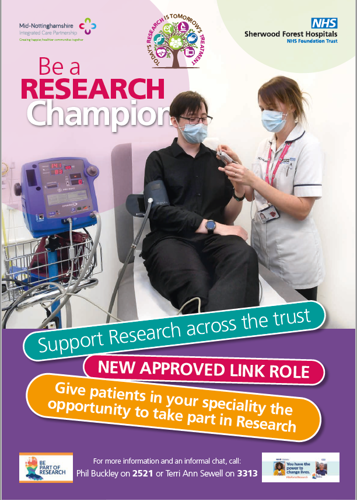 COVID-19 Research and RESTART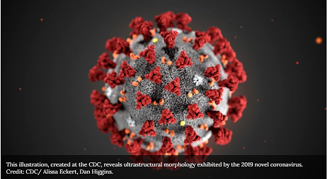 In March 2020 the Research & Innovation team began one of their toughest challenges to date, the COVID-19 pandemic.
Already Urgent Public Health (UPH) trials were coming through that demanded our priority, and we were eager to begin the fight against this unknown disease.
First came pausing our current 'non-essential' research. This required an in depth study of the 74 studies open to see what could be paused without detriment to patient care. 58 studies were paused.
Over the course of the last couple of years, 14 COVID-19/UPH studies have opened to recruitment. Many of which are on-going. 
As the pandemic eases, we have been able to restart our portfolio of 'non-essential' research, using the framework provided by the National Institute for Health Research (NIHR) and informed by the availability and changes in each support department involved.
We are extremely proud to have contributed to the worlds fight against the COVID-19 pandemic and of the success we have had.
For more information about the trusts response to COVID-19 please contact Alison Steel or Lynne Allsop on 01623 622515 x3990 or via email at sfh-tr.researchanadinnovation@nhs.net
For more information about the NIHR's response to COVID-19 please follow the links below:
https://www.nihr.ac.uk/covid-19/
https://www.bepartofresearch.nihr.ac.uk/campaigns/Covid-19/frequently-asked-questions
Research Newsletters
Our Twitter Feed
Tweets by SFHresearch