Research and Innovation
Did you know that Sherwood Forest Hospitals has an active Research and Innovation department? 
The Research and Innovation Department is based at King's Mill Hospital and has a team of staff supporting studies which are supported by the National Institute of Health Research and a portfolio of other research studies currently taking place across the trust.
Please click on the sub-sections of this page for more information.
Latest News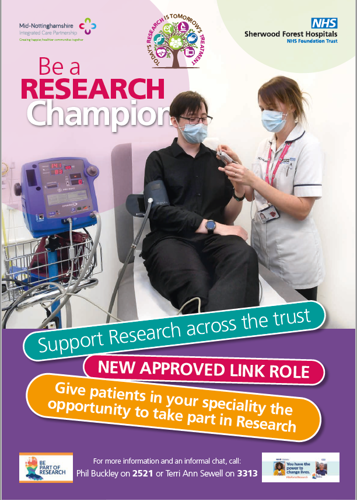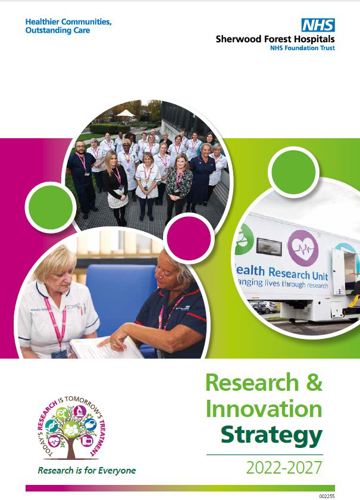 Be a Research Champion
Find information on becoming a Research Champion under the Get Involved.
Research & Innovation Strategy 2022 - 2027
Workforce Quality Accreditation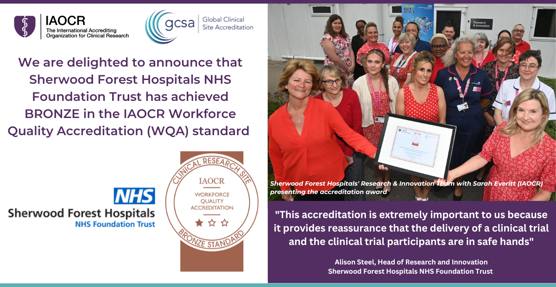 Research Newsletters
Our Twitter Feed
Tweets by SFHresearch