Board Member Ray Dawson sadly passes away
Posted Wednesday, July 18, 2018 9:47 AM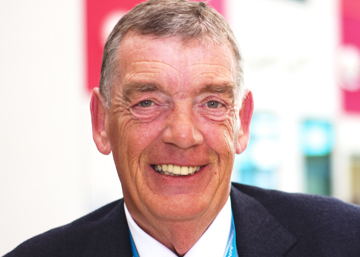 Sherwood Forest Hospitals is saddened to learn of the death of Ray Dawson, who passed away on Saturday 14 April aged 64.
Chairman John MacDonald said: "We are greatly saddened by the death of Ray. He was a highly respected and well liked member of our Board and he will be greatly missed by all.
"Our condolences and thoughts are with his family and friends at this very sad time.
"Ray was a Sherwood Forest Hospitals Board Member for just under five years, was Chair of our Audit and Assurance Committee and made significant contributions and ideas to many developments during his time here. He will also be remembered for his keen interest in cricket, as he was also a committee member for Nottinghamshire County Cricket Club, and I know many board members will miss his commentary and passion about the game."
A book of condolences has been opened in the Faith Centre at King's Mill Hospital for Ray and all staff, patients and visitors are welcome to sign this.