Sherwood Forest Hospitals launches Nursing Strategy
Posted Wednesday, July 18, 2018 9:42 AM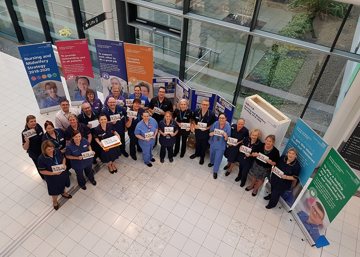 We have officially launched our Nursing Strategy for 2018 -2020, which has been co-created with our staff through discussions, presentations and team meetings. 
The strategy aligns with with the Trust's five strategic priorities and our commitment to being Dedicated to Outstanding Care.
You can read the strategy to find out more here.