Home >
News >
2018 >
July >
Sherwood Forest Hospitals helps patients stay connected by launching free WiFi
Sherwood Forest Hospitals helps patients stay connected by launching free WiFi
Posted Tuesday, July 10, 2018 11:59 AM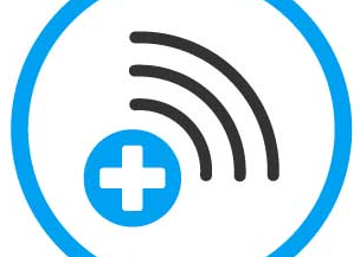 Patients and visitors to King's Mill Hospital, Mansfield Community Hospital and Newark Hospital can now check social media, browse the internet and easily keep in touch with family and friends during their stay in hospital, thanks to the launch of free public WiFi throughout the hospital.
Patients who have an appointment or are having to stay in, as well as visitors, will now be able to take advantage of the free WiFi on their smartphones, tablets and laptops. It is hoped that it will help them to stay connected with friends and family, access latest news and manage their everyday lives from a waiting room or hospital bed.
Sherwood Forest Hospitals' Director of Strategic Planning and Commercial Development, Peter Wozencroft, said: "This is a fantastic development for Sherwood Forest Hospitals and we are really pleased that we can offer our patients unlimited access to free WiFi during their stay in hospital. We know that many of our patients come to hospital with smartphones and tablets and this will help to make their hospital experience a more positive one. I would like to thank the IT team that have implemented this project for their hard work over the last few months."
The WiFi system has security filters in place and can be used for accessing social media and browsing the internet.
All patients and visitors have to do to access the WiFi is choose NHS Wifi on their device whilst at any of the hospitals and register. They will then be given access and it will automatically connect on future visits.