Home >
News >
2019 >
Sherwood Forest Hospitals appoints Dr David Selwyn as Medical Director
Sherwood Forest Hospitals appoints Dr David Selwyn as Medical Director
Posted Thursday, November 21, 2019 5:11 PM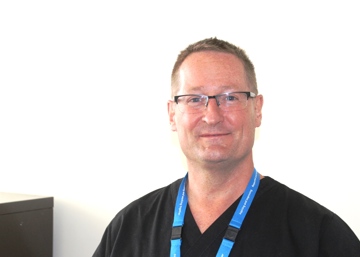 A highly-experienced consultant in Adult Critical Care Medicine and Anaesthesia, Dr Selwyn is currently Deputy Medical Director at SFH, as well as a Council member of the Royal College of Anaesthetists and Director of the Centre for Perioperative Care.
Richard Mitchell, Chief Executive at Sherwood Forest Hospitals said:
"I am delighted to confirm Dr Dave Selwyn has been appointed as our new Medical Director. On Monday we interviewed four candidates. Dave will be an excellent addition to the executive team and I have really enjoyed getting to know him and working with him over the last couple of months whilst he has been on secondment at SFH in the Deputy Medical Director role.
Dave's first official day as Medical Director will be Monday 9 December which is also when Julie Hogg, new Chief Nurse joins us. I know Dave will want to work closely with the Medical Director's office, Clinical Chairs, medical consultants and wider medical and non-medical clinical staff, Julie Hogg, Simon Barton (Chief Operating Officer) and other colleagues to make Sherwood the best possible place to work and receive care."
Dr Selwyn said: "I have thoroughly enjoyed my time at Sherwood so far, so am absolutely thrilled to be appointed as our new Medical Director, and I look forward to SFH continuing on its journey of providing outstanding personalised care. I would like to pay tribute to the exceptional work that Andy Haynes has achieved during his time as SFH Medical Director and am excited to build on and further develop these achievements as we continue to work together to establish better outcomes and healthy lifestyles for our patients across the Nottingham and Nottinghamshire Integrated Care System."