Home >
News >
2019 >
Sherwood Forest Hospitals' Annual General Meeting 2019
Sherwood Forest Hospitals' Annual General Meeting 2019
Posted Tuesday, September 10, 2019 11:18 AM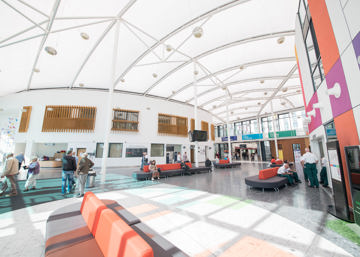 The Annual General Meeting (AGM) of Sherwood Forest Hospitals NHS Foundation Trust will be held on Monday 23 September from 5.30pm until 6.30pm at the King's Mill Conference Centre, Sutton in Ashfield. Doors open for refreshments at 5:00pm.
The AGM is open to all members of the public and is an opportunity for the Trust to reflect upon its activities, challenges and achievements over the past financial year. There will be a presentation of the Annual Report and Accounts from SFH's Chief Executive, Richard Mitchell and the Trust will outline its plans for the year ahead. 
The Trust hopes to see a high turnout amongst its membership. 
John MacDonald, Chair of Sherwood Forest Hospitals said: "Our Trust has made great strides in the last 12 months not least by achieving a Good overall and Outstanding for Care, rating from the CQC. The AGM is an opportunity to celebrate some of that work, but also for members and the public to ask us more about our progress and future plans. I'd encourage anyone with an interest in our hospitals to register to attend on the day."
New members are always welcome – more information on how to become a member and the benefits of membership can be found on the SFH website: www.sfh-tr.nhs.uk 
To register to attend, email sfh-tr.communications@nhs.net or telephone the membership office on 01623 622515 extension: 6911.