Home >
News >
2020 >
New dedicated patient liaison service launched at Sherwood Forest Hospitals.
New dedicated patient liaison service launched at Sherwood Forest Hospitals.
Posted Tuesday, April 14, 2020 12:13 PM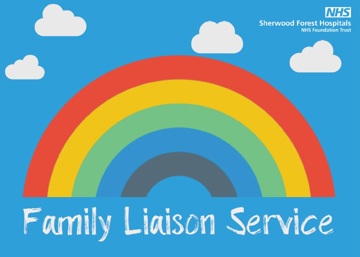 A new dedicated patient liaison service is being launched at Sherwood Forest Hospitals to help families keep in touch with their loved ones whilst they are in hospital.
Due to the Coronavirus pandemic, many inpatients across Sherwood Forest Hospitals are not able to have visitors, as visiting across all NHS hospitals in England has been suspended to keep patients, staff and visitors as safe as possible.
The new service will run from Tuesday 14 April and will allow families to phone a dedicated helpline – 01623 676069 Monday - Friday from 8am – 6pm and from 8am - 3pm at the weekends, which will allow them to get updates on their loved ones as long as they are their next of kin.
The helpline will be coupled with an email address - sfh-tr.pet@nhs.net which families can send photos, pictures and videos to, to keep their loved one smiling throughout their stay in hospital.
Chief Nurse, Julie Hogg said: "We know it can be an isolating time being in hospital, especially at the moment, whilst patients are not able to have visitors, so we thought it would be good to set this service up so that families can get regular updates about their loved ones, but also so they can send their well wishes and messages to the patients as well.
"It is also a very busy time for our staff, who are not always able to answer the ward phones immediately, so we are hoping that this service will also take the pressure off the wards and allow for families to get updates on their family member as quickly as possible.
"We hope that it will help both our patients and their families during what is a stressful and worrying time for everyone."
Visitors
Currently no visitors are being allowed in any Sherwood Forest Hospitals sites, however; 
One parent may accompany children if the children are patients, one birthing partner may attend the Maternity Department, one carer is permitted in the Emergency Department, but must remain with the patient at all times. Exceptions can be discussed with ward staff if your relative is in the last days of life. Anyone who is attending with patients must not have been unwell in the last 72 hours.
To protect yourself from Coronavirus, please ensure you regularly wash your hands and avoid touching your eyes, nose or mouth and bin tissues if you cough or sneeze. Thorough hand washing will help to reduce the spread of Coronavirus. If you have to come into hospital, please use the hand gel provided.