Home >
News >
2020 >
Sherwood Forest Hospitals awarded government funding to improve A&E services ahead of winter
Sherwood Forest Hospitals awarded government funding to improve A&E services ahead of winter
Posted Tuesday, August 11, 2020 12:47 PM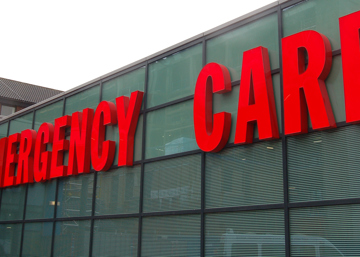 Sherwood Forest Hospitals NHS Foundation Trust has been awarded £2m of government funding to upgrade its Accident and Emergency facilities ahead of winter 2020/21. This will enable the trust to increase capacity and reduce crowding.
The extra funding will also support the trust to maintain segregation, reducing the risk of Covid-19 infections and will be spent on appropriate levels of staffing to ensure patient safety.
Chief Executive of Sherwood Forest Hospitals, Richard Mitchell said: "The increase in funding will help us manage the expected increase in patients over the winter months, whilst allowing us to continue to deliver outstanding, personalised and safe care to patients.
"We are finalising the specific details of how the funding is going to be used and we are confident we will improve the physical capacity of the Emergency Department (ED). This will help with infection control, will ensure internal processes are robust and will support patient flow to reduce the time patients spend in the ED. Providing safe and timely care for patients remains a top priority for us and I am confident we will be able to retain our high standards of care over the winter months of 2020/21. We are very grateful for the £2m government funding."