Home >
News >
2021 >
Weekly community update from our CEO - 25 January 2021
Weekly community update from our CEO - 25 January 2021
Posted Monday, January 25, 2021 3:39 PM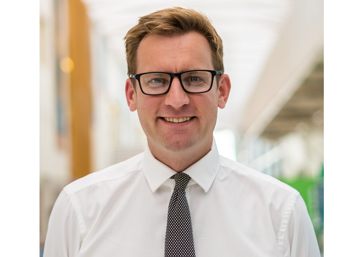 25 January 2021 – Update 12
An update to patients, communities and partners of Sherwood Forest Hospitals NHS FT
Hello,
We continue to care for over 200 patients with Covid in our three hospitals every day. This is more than twice the number of patients in the peak in April 2020.
I am sorry that we are still unable to accept visitors to our sites, as I recognise this impacts on patients and their friends and families. It is important we take all possible steps to reduce the rate of Covid in our hospitals whilst ensuring we continue to provide compassionate care. We have introduced a new family liaison service to support patients to be able to make video and phone calls and to pass on messages when those calls are not possible. This service is run by hospital colleagues who have volunteered their time. You can email the service at sfh-tr.familyliaisonservice@nhs.net and we will be sharing a phone number across social media and on our website in the next couple of days.
Last week the BBC spent time filming with us to learn more about our hospitals and how we are caring for patients. The footage should be shown on BBC1 news at 1800 and 2200 tomorrow and on BBC Breakfast. We are working as a team to get through this time and we are pleased the BBC team filmed a diverse group of colleagues at Sherwood.
The Mansfield Vaccination Centre opened today. It is on the old Wickes site on Chesterfield Road South. It has been launched by our colleagues at the Nottinghamshire Clinical Commissioning Group and is a good example of health and care partners working together. More information can be found here: https://nottsccg.nhs.uk/covid-19/newlyweds-among-first-to-receive-covid-19-vaccine-at-new-mansfield-vaccination-centre/
Best wishes for the week ahead.
Richard Mitchell