Home >
News >
2021 >
Appointment letters available online for Sherwood Hospital patients
Appointment letters available online for Sherwood Hospital patients
Posted Friday, July 16, 2021 8:19 AM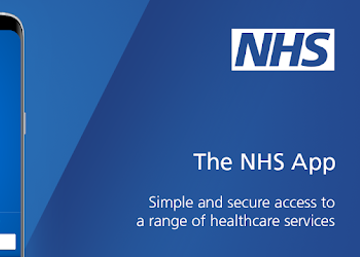 Patients at Sherwood Hospital NHS Foundation Trust can now securely access their outpatient letters and appointments electronically via the NHS App.
The new service, which is completely free, will link hospital information in the NHS App, allowing patients to view their hospital outpatient appointment letters. It will also allow patients to add information to their record, for example measurements, symptoms, or data from devices such as fitness watches.
It's all thanks to some extra technology that has been added to the app for patients in Nottinghamshire through Connected Nottinghamshire, which supports the development of digital NHS services for patients across the county.
The NHS App already allows patients to see their vaccinations status, order repeat prescriptions, book and manage GP appointments, get health information and advice, and view their NHS Number and GP health record securely.
The Trust will be writing to outpatients giving them the opportunity to sign up for the new service as they receive appointments, but anyone can sign up at any time. They just need to download the NHS App, click on 'messages' and sign up the service, which is run by NHS partners Patients Know Best.
David Selwyn, Medical Director at Sherwood Forest Hospitals Trust and the lead for this project explains: "We want to put as much information as we can into the hands of our patients. Letters are great for those who want them, but most of us now interact with the world much more digitally, so to have access to your hospital information on your phone, tablet or computer is much more convenient and timely.
"Because the access is through the national NHS App patients can be confident that their information is safe and secure and we hope that people will take up this opportunity. This is just the start and whilst we will never replace existing analogue services, we hope to offer the option for more information to be shared digitally as time goes on.
"This is good for patients, good for the environment as we reduce paper use and also good for NHS budgets as we cut down on the cost of postage, printing and paper and can use that for patient care."
For more information visit https://www.nottsnhsapp.nhs.uk/