Home >
News >
2021 >
May 2021 >
Second dose Covid-19 vaccinations to be brought forward at King's Mill Hospital in line with latest guidance
Second dose Covid-19 vaccinations to be brought forward at King's Mill Hospital in line with latest guidance
Posted Wednesday, May 19, 2021 10:06 AM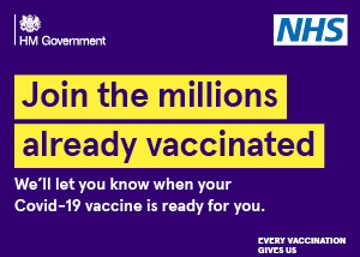 In line with the latest Joint Committee on Vaccination and Immunisation (JCVI) guidance, King's Mill Hospital Vaccination Hub will be contacting patients from priority cohorts 1-9, who are due to have their second dose of the Covid-19 vaccination after 24 May 2021. 
Patients in these cohorts will be contacted about their appointments, they do not need to contact the hospital or do anything, they will receive a text or an email changing their appointment. If they are not contacted, they should continue to attend their original appointment as planned.  
Appointments for the second dose of the vaccine are being brought forward from 12 weeks to eight weeks for the remaining people in the top nine priority groups to ensure that people across the country have the strongest possible protection from the virus as an earlier opportunity. 
The move follows updated advice from the JCVI, which has considered the latest available evidence on the new variant and has recommended reducing the dosing interval to help protect the nation.