New Chief Operating Officer appointed for Sherwood Forest Hospitals
Posted Friday, April 8, 2022 2:30 PM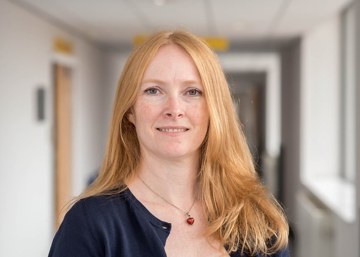 Sherwood Forest Hospitals has appointed Rachel Eddie as new Chief Operating Officer.
Currently Deputy Chief Operating Officer at Nottingham University Hospitals, Rachel is an experienced senior leader, working at board level as Chief Operating Officer on an interim basis on two occasions over the past three years, with shared responsibility for leadership, development of strategy, planning, performance and governance.
She is committed to quality and safety, patient and staff experience and has a record of delivering organisational improvements and results through compassionate leadership.
Her existing network and relationships, locally and regionally, will help strengthen Sherwood Forest Hospitals' place within the new environment of the Nottingham and Nottinghamshire Integrated Care System and increased collaboration with partners and stakeholders.
Speaking after her appointment, Rachel said: "Sherwood Forest is highly regarded for the way compassionate colleagues have continued their improvement journey to deliver safe and effective patient-focused care and services. I am looking forward to meeting my new colleagues as soon as possible."
Rachel will replace Simon Barton, who is joining University Hospitals Leicester.