Members of the public are invited to virtual information event
Posted Wednesday, April 26, 2023 8:29 AM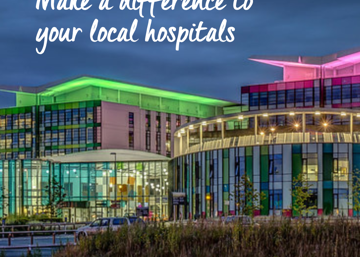 Sherwood Forest Hospitals Trust are inviting local people attend a virtual event to find out more about the role of a governor, ahead of the Trust's elections to appoint new governors this summer.
The elections will take place this summer to elect six public governors at the Trust and those interested are invited to attend a virtual event to find out more about the role on the following dates:
Tuesday 2 May 4pm – 5pm
Thursday 18 May 6pm – 7pm
Prospective governors can sign up to attend here.
Governors represent the interests of local communities in the planning of services across King's Mill, Newark and Mansfield Community hospitals the Trust is keen to attract candidates from all walks of life who are dedicated to helping it to achieve its ambitions of providing healthier communities and outstanding care to all.
Two public governors will be elected for Newark Hospital, plus four for the Rest of East Midlands, which includes Mansfield Community and King's Mill Hospital.
The role is a voluntary position so successful candidates will not be paid, but they will receive expenses for travel to meetings.
Sue Holmes, Lead Governor, said: "Our Governors do a vital job in upholding the views of the public and we are looking for people who are committed to improving services and passionate about putting across the views of the public. This is your hospital and we'd love for you to be a part of it."
Those who wish to become a governor must first become a member of the Trust. You can do this by signing up online at www.sfh-tr.nhs.uk/get-involved or emailing sfh-tr.membership@nhs.net.