Home >
News >
2023 >
January >
Almost one in seven hospital beds occupied by patients who are medically fit to leave hospital
Almost one in seven hospital beds occupied by patients who are medically fit to leave hospital
Posted Thursday, January 5, 2023 4:11 PM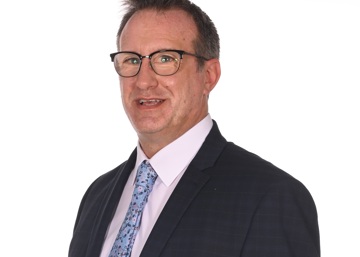 Hospital bosses are making a fresh plea for the public's help to support their loved ones to leave hospital as soon as they are ready, after NHS data revealed that almost one in seven beds at three local hospitals are currently occupied by patients who are medically fit to be discharged.
Sherwood Forest Hospitals has opened 49 more beds this week alone to take the total number of inpatient beds now open across the Trust to 773 – the most ever opened by the Trust at any one time.
The move comes as the whole of the Nottinghamshire health and social care system remains under a critical incident, due to the extraordinary pressures that continue to be seen in local Emergency Departments and the high numbers of patients waiting to be supported to leave hospital.
NHS data released today has revealed there were 111 patients occupying inpatient beds across the Trust's sites on an average day in December, despite those patients having been medically fit to leave hospital for more than 24 hours.
Phil Bolton, the Chief Nurse for Sherwood Forest Hospitals, said: "There is huge demand for NHS services across the county right now and our hardworking staff are going to extraordinary lengths every day to be there for the patients they care for.
"We know our hospitals are the perfect place to receive vital medical attention when we really need it, but they simply aren't the best place for patients to continue their recovery once they have received the attention they need."
The total number of impatient beds covers the Trust's King's Mill, Newark and Mansfield Community Hospitals, as well as the 19 beds opened by the Trust at a former care home to support patients who are preparing to leave hospital.
The move is one of a host of measures being taken by the Trust to manage current pressures, which also includes treating more patients in its Same Day Emergency Care unit (SDEC) that is helping to reduce hospital admissions.
The Trust has also opened a dedicated Transfer of Care Hub at King's Mill Hospital where a number of partner organisations now work together under one roof to accelerate patient discharges.
"Making every hospital bed count will be absolutely key for our NHS this winter," the Trust's Chief Nurse continued.
"We all have a part to play in supporting our NHS and one of the single most important things we're asking our local communities to do is to work with our staff to help support their loved ones to leave hospital as soon as they have received the vital care they need.
"We need the public's help now more than ever, which could be as simple as ensuring that our loved ones are supported to travel home or have food in the fridge as soon as they are ready to leave hospital."
Here's what you can do to help your local NHS this winter:
If your relative is due to be discharged from hospital and needs to be collected, please do so as early as possible. This will help our teams and free up a hospital bed for someone waiting to be admitted.
Only call 999 or attend A&E departments for serious accidents and genuine emergencies.
When you need urgent medical attention but it's not an emergency, alternative support is available by visiting NHS111 online or by calling 111.
Pharmacies can also offer over-the-counter advice and treat common illnesses such as colds, sore throats, stings and allergies