Local hospital trust remains top in Midlands
Posted Thursday, March 9, 2023 5:17 PM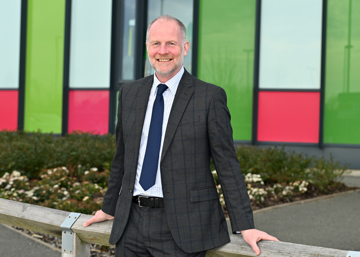 Sherwood Forest Hospitals Trust remains the best Trust to receive care and to work for in the Midlands, according to the results of a national staff survey.
The results rank the organisation, which manages King's Mill, Newark and Mansfield Community hospitals, as the Acute Trust that staff would most recommend as a place to work anywhere in the East and West Midlands, for the fifth year in a row.
More than 3,390 members (61%) of the Trust's workforce responded to the 2022 NHS National Staff Survey – which is well above the national average response rate of 46%.
The results, which were published today (Thursday 9 March 2023), revealed that:
81% agree that the care of patients is the organisation's top priority - (1st in Midlands)
78% would be happy with the standard of care provided if a friend or family member needed treatment - (1st in Midlands)
72% recommend the Trust as a place to work - (1st in Midlands and 3rd in country)
90% feel trusted to do their job and feel that their role makes a difference to patients/service users. 
While there are several areas that need improvement, some scores were the best in five years. For example, colleagues continue to report that they are able to show initiative in their roles, are involved in changes that affect them and are able to make improvements in their areas of work. 
While harassment and bullying among Trust staff is at its lowest for five years, there have been more experiences of bullying, harassment, discrimination, violence and aggression from patients and members of the public towards staff than ever before.
Chief Executive Paul Robinson said: "These results show there is much to be proud of at Sherwood Forest Hospitals.
"It is great to see that, despite the many national challenges across the NHS, colleagues' overall experience of working at SFH ranks among the very best in the country.
"Our people are what makes the Trust one of the best and I want to say a massive thank you to everyone for continuing to deliver quality, safe and compassionate care, particularly during challenging times.
"The fact that some of our scores are the best they've been in five years, shows we are making real progress on our journey to have a culture of continuous improvement.
"We recognise many of our colleagues are feeling the strain mentally, physically and financially. We'll be working through the results in more detail in the coming weeks and using the information to drive forward further improvement."
If you're interested in joining Sherwood Forest Hospitals, check the latest job vacancies on our webpage.