Home >
News >
2020 >
Visiting at Newark Hospital – 28 August update
Visiting at Newark Hospital – 28 August update
Posted Wednesday, August 12, 2020 12:46 PM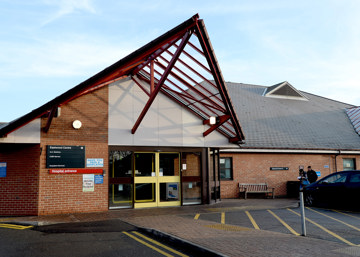 ***UPDATE*** As of 28 August, due to Coronavirus cases reducing in the area, Newark Hospital is now following the same visiting policy as the rest of the Trust and this can be viewed here.
Due to the increase in Covid-19 cases in community in the Newark area Sherwood Forest Hospitals has made the decision to restrict visiting at Newark Hospital to help keep patients and staff safe.
From 12 August until further notice, no visiting will be permitted at Newark Hospital unless:
The patient is receiving end of life care
The patient requires a carer
The patient has significant cognitive impairment or a diagnosis such as dementia or autism
The patient is a child – one parent will be permitted. 
Chief Nurse Julie Hogg said: "We have seen a significant rise in the infection rate of Covid-19 in the community and so we are taking steps to help protect our patients and staff. We know it is not easy for our patients and their families to be in hospital without visiting and we will do all we can to keep you in touch with each other. We hope that you understand that we need to take these precautions for now to ensure the safety of everyone at the hospital."
The visiting restrictions apply to both our inpatients and outpatients. Please come to the hospital alone if you have an appointment.