ICP Wellbeing Fayre 2020 - Resources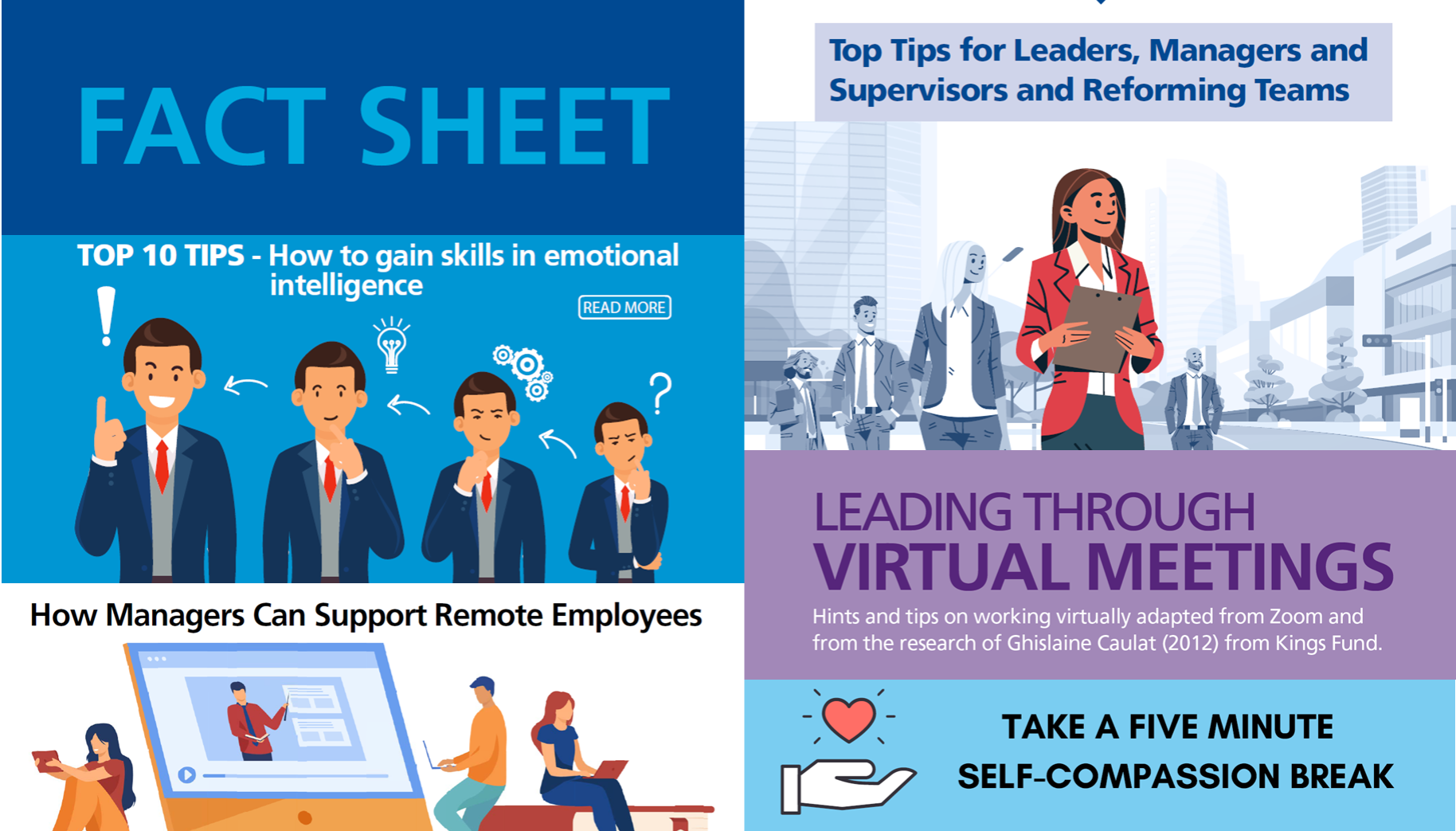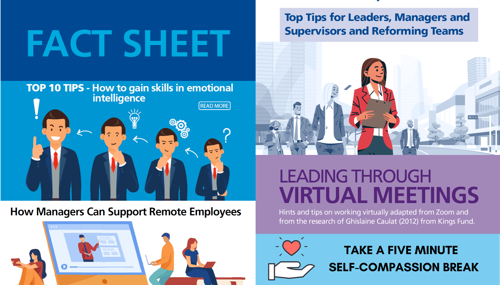 Monday 7 December 2020 - Self Care
Physical exercise classes, Pilates, Yoga
Working at Home advice and support
Leading through challenging times
Colleagues' Reconnecting Toolkit
Managers' Pack - Team Conversations
Resilience - What's in my control?
Sherwood Voices - Special #IDPWD2020 Edition 
On International Day of Persons with Disabilities, SFH colleague Alison Pearson shared a poem reflecting on IDPWD and her personal experiences with 'unseen' disabilities. 
Loneliness resources
Age UK – All the lonely people: loneliness in later life
Age UK – Loneliness: impact and research
Barnardo's – Combatting loneliness
British Red Cross – Feeling lonely? Get support
British Red Cross – Life after lockdown: tackling loneliness
Campaign to End Loneliness – The psychology of loneliness: why it matters and what we can do
Children's Society – Loneliness
Health Foundation – The missing lonely: exploring direct and indirect measures of loneliness
HM Government - A connected society: a strategy for tackling loneliness – laying the foundations for change
House of Commons Library – Tackling loneliness
Housing LIN – Combating loneliness and reducing social isolation
Joseph Rowntree Foundation – Loneliness resource pack
LGA – Combating loneliness: a guide for local authorities
LGA – Loneliness: how do you know your council is actively tackling loneliness?
LGA – Loneliness, social isolation and COVID-19: practical advice
Mental Health Foundation – Almost a quarter of adults living under lockdown in the UK have felt loneliness
Mental Health Foundation – Loneliness: public health challenge of our time
Mental Health Foundation – The lonely society
MIND – Loneliness
RCN – Recognising loneliness
Royal College of Psychiatrists – Position statement on loneliness and social isolation
Royal Voluntary Service – Feeling well and overcoming loneliness
What Works Centre for Wellbeing – How has COVID-19 and associated lockdown measures affected loneliness in the UK?
Tuesday 8 December 2020 - Family and Community 
Your Health Your Way (Nottinghamshire)
Weight Management (Leicestershire)
Connecting Carers - 7 to 13 December
Connecting Carers - 14 to 19 December
Winter Wellness - Ashfield District Council
Wednesday 9 December 2020 - Maintaining Values and Behaviours
RCP London - Mental Health and Wellbeing Resources
BMA - Advice and Support, Your Wellbeing
Thursday 10 December 2020 - Helping others
To be announced
Friday 11 December 2020
To be announced