Work Experience
Sherwood Forest Hospitals NHS Foundation Trust is proud to host The Work Experience Hub for Nottinghamshire which provides a centralised process for those seeking work experience placements in the health and social care sectors.
We are not accepting any applications for work experience.
All work experience placements have been suspended until further notice due to Covid-19 (coronavirus), to prioritise the health of our patients, staff and visitors.
Those applicants who have been offered a placement, which has been cancelled, will be placed on a waiting list and as soon as normal service is resumed we'll contact the applicants to arrange an alternative date for the placement and the induction.
Applicants who submitted an application before 17/3/20, but have not been notified if they have been successful or not, will have their applications logged and processed once normal service is resumed.
We apologise for the inconvenience caused and thank you for your understanding.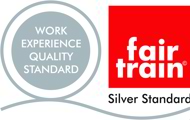 Career Opportunities
Although work experience activities have been suspended you can still engage with participating organisations through their online career resources at the links below:
Nottingham CityCare Partnership
Nottinghamshire Healthcare NHS Foundation Trust
Nottingham University Hospitals NHS Trust
Sherwood Forest Hospitals NHS Foundation Trust
Aspiring medics are required to develop an understanding of medicine when applying to medical school. Work experience is one way to gain insights into medicine, the Royal College of General Practitioners (RCGP) have created another - Observe GP provides a free, online interactive video platform providing insights into general practice. Available at www.rcgp.org.uk/observegp
Guidance on gaining relevant experience to study medicine in the time of Covid-19 is available at the Medical Schools Council.
Now you can use virtual reality AHP VR360 to experience a day in the life of an Allied Health Professional in areas such as podiatry, orthoptics, prosthetics & orthotics, therapeutic radiography and dietetics. For the full immersive experience we recommend that you use a virtual reality headset.