Tom Sefton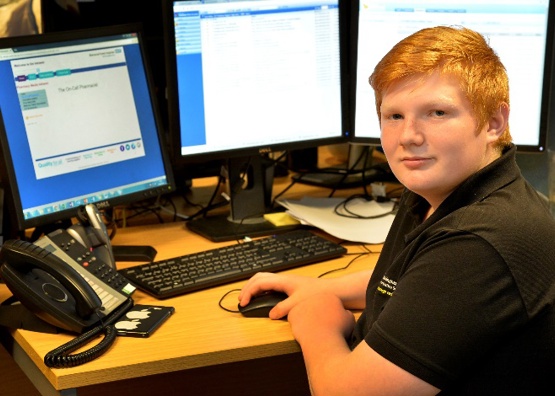 Tom Sefton - Software Developer
I was 14 when i was  offered a work placement with Nottinghamshire Health Informatics Service (NHIS) at King's Mill Hospital in March 2014. I was completing a 2 year college course with Vision West Nottinghamshire College when I got a work placement with NHIS. I spent one day a week working with the NHIS Development Team.
I was studying engineering at the time but had a keen interest in computers, helping with IT at school and maintaining them at home.
I was shy at first, but the team were really friendly, and we got on well. The placement offered more than I expected, and I got involved in a lot of things, not just software. I've learnt such a lot. At first, I was thinking of a career in computer maintenance, but I have learned from my work that I know I want to progress into programming.
I was committed to doing a good job in my work experience. NHIS support lots of customers, which include GP practices across Nottinghamshire as well as Sherwood Forest Hospitals and it was important I made sure they were happy.
I arranged with my tutors and NHIS to continue to work during the school holidays. I was nominated for an internal Spotlight Award for the improvements I made to the hospital website and intranet which I am very proud of.
Following my work experience, I was offered a 12-month IT Professionals Level 3 Apprenticeship. I liked being an apprentice because I was studying for a qualification I was interested in and getting paid at the same time.
I am now 16 and employed in a full-time post within the NHIS team as a Software Developer and is working towards my level 4 qualification.