Where do I store my bike and shower?
The main cycling sheds at Kings Mill Hospital are near the Education centre, behind the renal unit. Follow the red route from the main entrance to the hospital or the green route from Kings Mill Road East.
What3words reference = dare.food.honey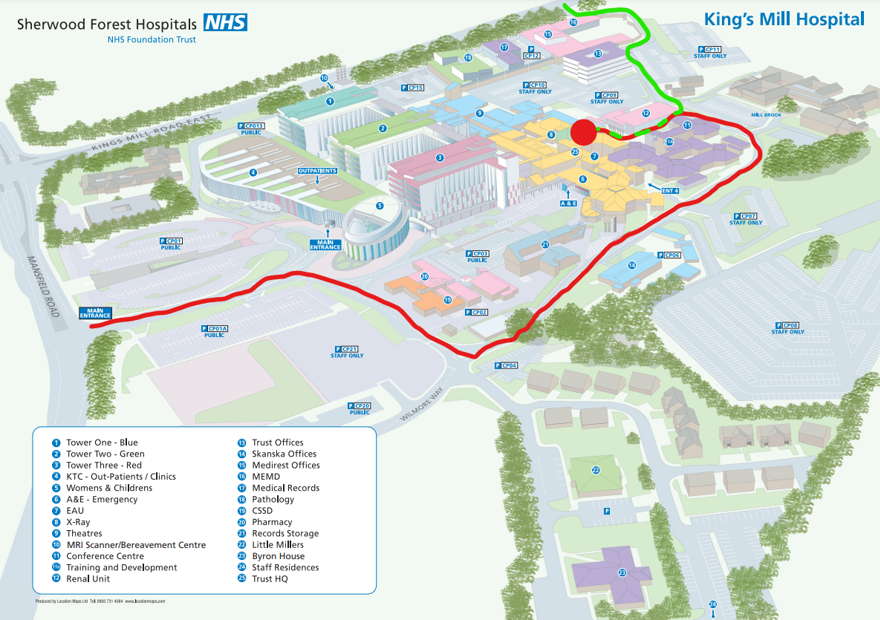 There is a secure facility with bike racks and a door locking system that requires a 4-digit code. Once you have the code you can open the box which provides access to the padlock key. 
The 4-digit code for access to the cycling sheds can be obtained by contacting Wes Burton.
Please be mindful of others when using the facility. Store locks that are not in use on the wire fencing around the facility rather than on the bike racks. If you are planning on leaving SFH permanently, then please take your lock when you leave the Trust.
Alternatively, there are further cycle racks, including a covered racking system just outside the main entrance to the hospital.
Showering facilities
There are a number of showers available for staff spread across KMH.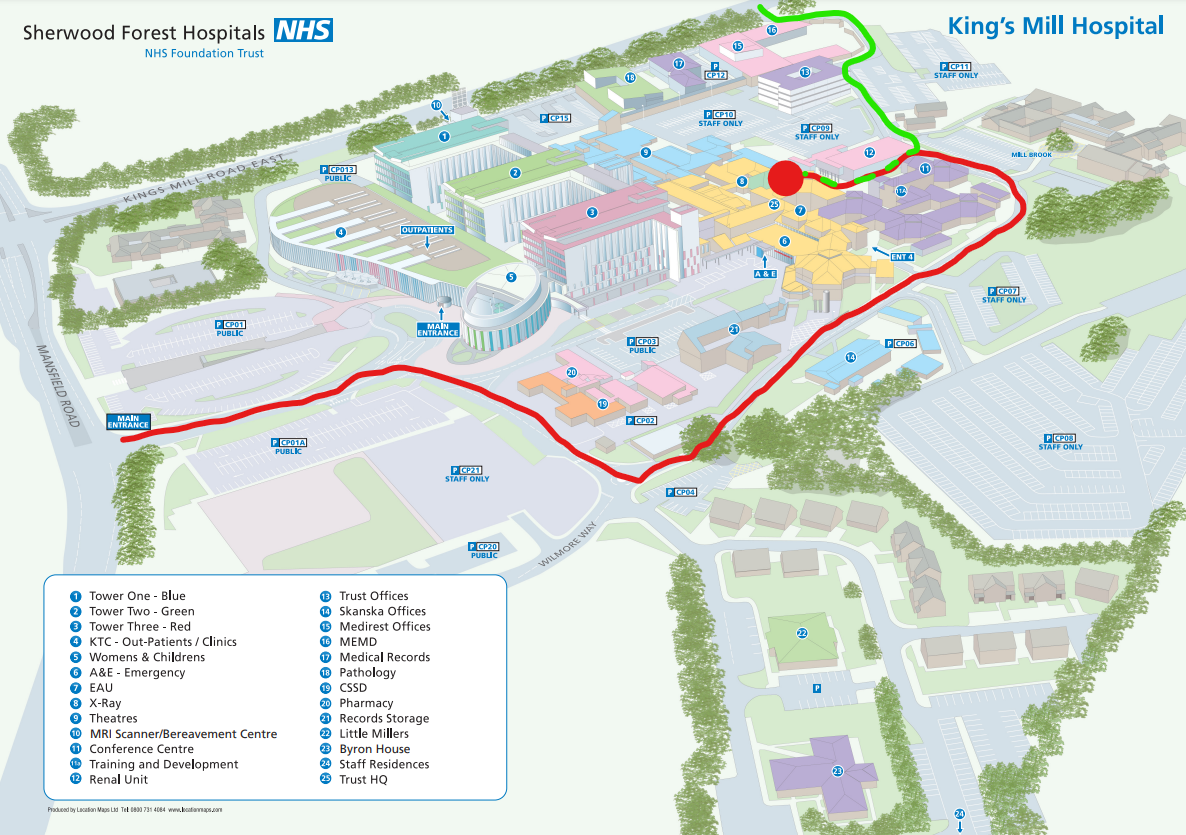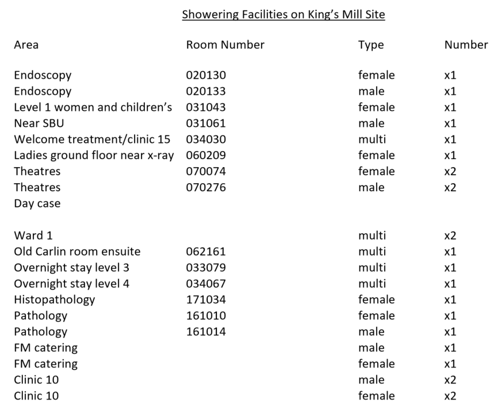 Details on facilities at other SFH sites coming soon..