Before & during your appointment

What to bring with you to your appointment
Bring your letter with you as this is proof that you are entitled to have diabetic eye screening funded by the NHS.

Bring any prescription glasses you have.

Bring sunglasses, as your eyes may be sensitive to light following screening.
If you need an interpreter to be with you in person or via telephone, please call 01623 676134 to let us know in advance and this can be arranged for you.
What will happen at my diabetic eye screening appointment?
We will check your details to make sure the information we hold for you is up to date and accurate.
We record how good the level of your sight is by testing your visual acuities. If you wear glasses for your distance vision, you will need to bring these to your appointment.
We will administer eye drops to make your pupils larger to ensure the images we capture are clear.  It could take up to 20 minutes for these to take effect.  The eye drops can cause blurriness and sensitivity to light for up to 6 hours – It is very important that you do not drive to your appointment.
If you would like further information on what to expect during and after your appointment, please click here.
We use our camera to photograph different areas of the back of your eye.
For further information, please click on the image below: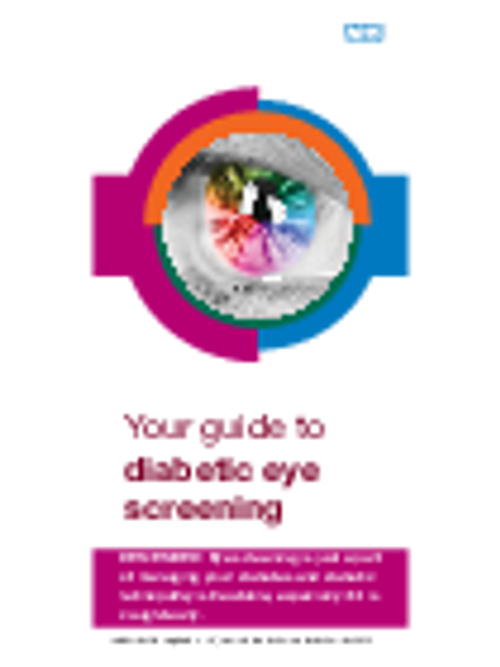 This leaflet is available in other languages and formats should you require it.  Please see our Information & Useful Links page.