HOPE course
HOPE stands for Helping Overcoming Problems Effectively. This programme is a 6 week group-based course for people who are living with cancer and/or the side effects of treatment.
Through the course attendees will be able to share their experiences with others and learn helpful strategies to self-manage difficult thoughts and feelings that may typically arise. For more information about what the course covers please see the pictures below.
Please contact 'The Pod' (Macmillan Cancer Information and Support Centre) at King's Mill Hospital for the dates of the next course.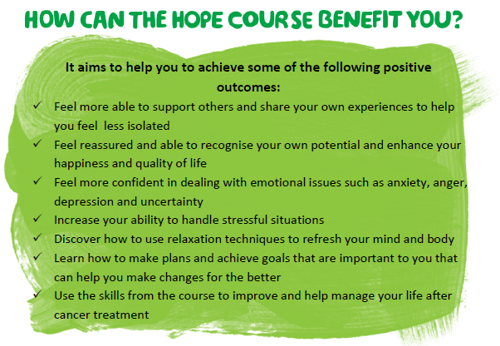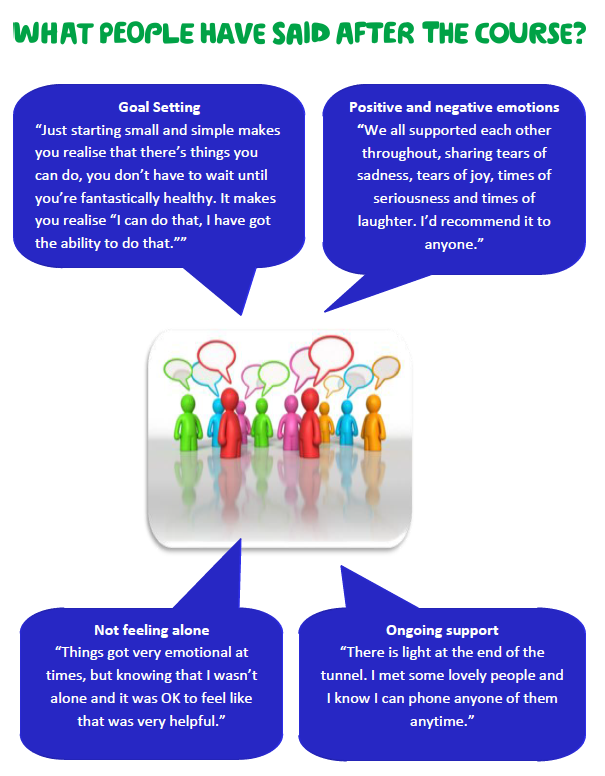 (Extracted from HOPE Information Leaflet for Patients, Macmillan, 2015)