Direct referrals to audiology
Before you attend for your hearing assessment
It is important to ensure that your ears are clear of wax before attending your appointment as this can affect test results and we may not be able to proceed with hearing aid fitting if appropriate.​ Your GP should have checked that your ears are clear and healthy before referring you. If you suspect that there is too much wax, please arrange for this to be removed with your GP practice prior to your appointment.​ It is a good idea to start thinking about which situations you would like to manage your hearing better and any previous problems with your ears as this will be discussed during the appointment. Please see here to see what questions you will be asked during your appointment
On the day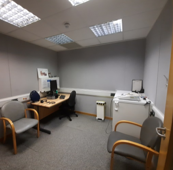 If you already wear hearing aids or have previously had hearing aids please bring them and any glasses you require to your appointment.​ You are welcome to bring a family member, friend or carer to your appointment for support and we would encourage you to do so. ​When you arrive please you ensure to check-in at the reception desk.​
Please be aware that an audiology student may be present during the appointment. Sometimes a more experienced student will lead the appointment and will have an audiologist available to help them when required. We would appreciate the co-operation of patients in supporting our students in their training. Please let the audiologist know if you are uncomfortable with them being present and we will try to accommodate accordingly. 
Direct Referral appointment
Please allow approximately 45 minutes for this appointment.​ The audiologist will discuss any hearing difficulties, take a medical history and examine your ears using an otoscope to check that your ears are healthy and free from wax. They will then perform a hearing test which involves wearing headphones and pressing a button when you hear a sound. There may be other tests required which the audiologist will explain at the appointment should it be necessary.​ Once all necessary testing has been completed, the audiologist will discuss your results and together you will agree upon an individual management plan. Dependent on the degree and type of hearing loss, you will be eligible for a free NHS behind the ear (BTE) hearing aid. Your audiologist will discuss which style will best suit your hearing needs. In some cases, your audiologist may need to take the shape of your ear. This involves placing a small soft sponge in your ear. ​Then the ear canal will be filled with a soft impression material which takes a few minutes to set. The audiologist will then remove the impression from your ear and send it off to be made into an ear mould.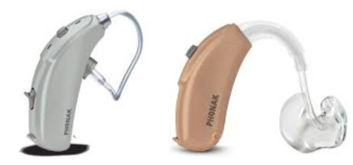 After the appointment
If the decision has been made to proceed with a hearing aid, an appointment will then be arranged for your hearing aid fitting. Once all the tests are completed in the initial appointment, the audiologist will write back to your GP with the outcome of your hearing assessment.
Please see individual Management Plan Booklet for further information.