Clinical Psychology Cancer Service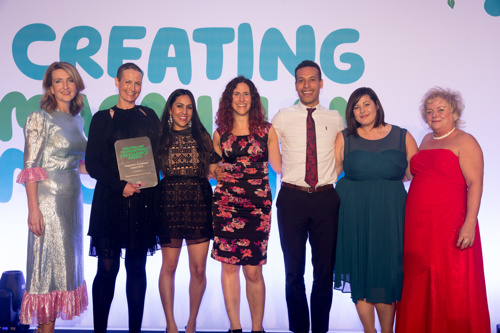 Welcome to the clinical psychology cancer service at Sherwood Forest Hospitals Foundation Trust.

What is our service about?
This service is provided by Clinical Psychologists and Trainee Clinical Psychologists, who specialise in supporting people who have cancer as well as those who have completed treatment. It is not unusual to find it difficult to cope with a diagnosis of cancer, treatment and life afterwards. Our service aims to work with patients, carers and staff to identify and address challenges with coping on this journey.
Clinical psychologists are non-medical doctors who use psychological approaches to help you understand and manage troubling thoughts, feelings and behaviour.

How can we help you?
This website offers psychological resources for all patients with cancer. This includes information leaflets, audio clips and videos which can be easily downloaded. Our service offers face-to-face psychological therapies for patients with cancer (including couples and adult family members) living within Mansfield, Ashfield, Newark and Sherwood localities.
Engaging in psychological therapies
We will tailor your treatment to your individual needs and offer a range of therapies including Cognitive Behavioural Therapy (CBT), Acceptance Commitment Therapy (ACT), Compassion Focused Therapy (CFT) and Mindfulness-Based Cognitive Therapy (MBCT).

Ways in which we could help to make your difficulties more manageable include:
Offering you (and close adult relatives) time to talk about the physical and emotional impact of having cancer so together that we can reach a good understanding of your difficulties.

Supporting you to try out new ways to manage low mood, stress and other difficult emotions.

Giving you time to think about what is important to you in your life and supporting you to set yourself small manageable goals.

Helping you to access other services which may be of use to you.

Working with other healthcare professionals involved in your care.

Our therapy sessions are provided to you with your consent and would not interfere with your medical treatment. If you wish to opt out of therapy, you can do so at any time.
Find out more about the types of emotional difficulties experienced by people that we see, and how to manage them by clicking on the individual tabs to the left of the page. Please click below to watch a video demonstration about common responses to a cancer diagnosis, and how we aim to support people with this.
What have patients said about our service?
Your views are very important to us for improving the service that we offer. Here are some quotes from patients who have engaged in treatment with us: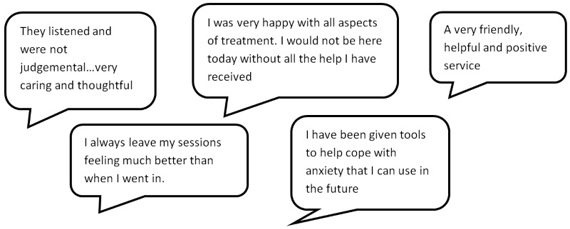 How to contact us?
If you feel that you would benefit from our help, please talk to a member of your cancer team who can give you more information.
Clinical Psychology Cancer Service
Telephone: 01623 622515 extension 6692